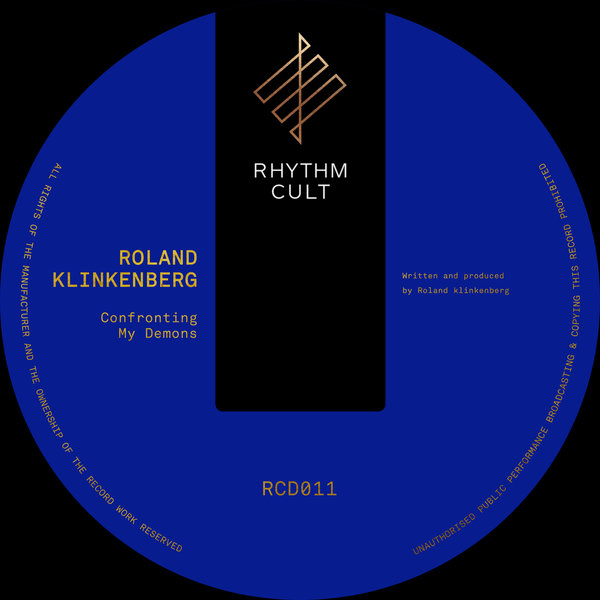 With their recent Details compilation series getting rave reviews worldwide, Rhythm Cult are back with a bang. This time it's the turn of Roland Klinkenberg who has a career spanning over three decades and a catalogue of releases on some of the biggest labels from Global Underground to Yoshitoshi. The Dutchman is known not only for his razor-sharp production skills but has recently been turning in live performances on his wild modular set-up. (It turns out Klinkenberg is also dab-hand at building his own synths!)

'Confronting My Demons' showcases a comparable palette of sounds to his 'Construct' album which rocked floors for the likes of Joris Voorn and Laurent Garnier back in 2015. On this latest EP, Klinkenberg again explores the boundaries of dub, techno and house in innovative ways. Cassiopeia takes a galactic journey into stuttering rhythms and metallic stabs that fizz into the echo chamber. Confronting My Demons is a darkly melodic homage to Motor City that interlaces crunching drums and reversed swells, luring the dancefloor into its groove. Finally, 'Dubcraze' is a cascade of shimmering melodic chords set to jacking house patterns which rounds off a sublime EP of dub-infused techno and house.

Rhythm Cult continues to showcase some of the best underground House and Techno in the scene. So get immersed in the sound and lose yourself in the late-night rhythms of Klinkenberg's latest contribution to the Cult.