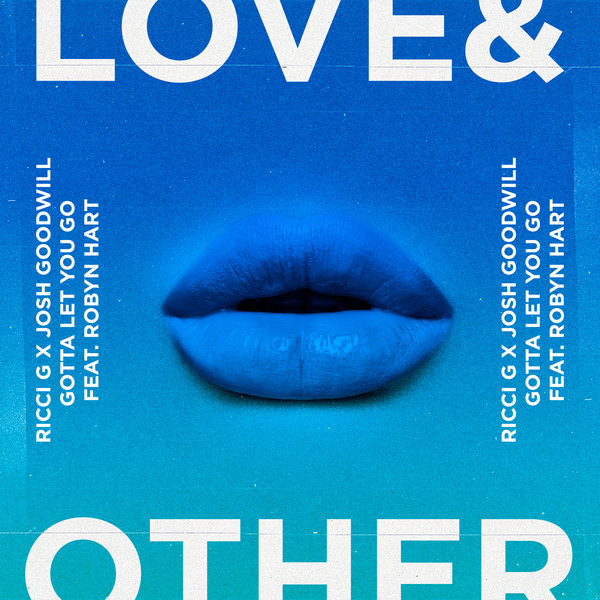 Ricci G & Josh Goodwill are a producer duo from the UK who collectively have their eye on daytime / commercial success. Their debut release on Love & Other 'Ride With Me' received solid support at Spotify and Apple plus getting playlisted at Capital Dance by MistaJam – this really was the perfect way to launch this duo's career! Fast forward to the spring of 2022 and Guarnaccio and Goodwill smash out 5 plus instant party anthems and the first of the fruits of their combined labour is the massive nod to house music classic 'Gotta Let You Go' – updated and up for it, this is a certified banger and will be causing mayhem world-wide for months to come!

Ricci and Josh have had separate accolades on different levels with Josh's previous releases supported by Diplo, Laidback Luke, David Guetta to name a few. At 17, Ricci left home to move to London where he learned to be hairdresser from the best, Toni Mascolo of the famous 'Toni & Guy' powerhouse. Returning home to Newcastle, Ricci soon opened his own salon in Newcastle and made a huge success of it ... that was until a reality TV career came a knocking! After selling shop, then 22-year-old Ricci entered the Geordie Shore house to record-breaking premier ratings – a clear indication that Ricci had huge pulling power with the MTV demographic. As part of one of MTV's most successful TV shows to date, Geordie Shore's reach extends to well over 1,000,000 viewers in the UK and smashed its competitors upon debut in international markets. After filming at international locations including Cancun and Europe, Ricci called it quits and focused on other TV projects that included Ex on the Beach, Celebrity Big Brother as well as big screen opportunities…watch this space.

'Gotta Let You Go' features the amazing vocals from Robyn Hart – a Liverpool born singer and writer who is currently supporting Kid Rain on his UK tour and a name to watch for sure!