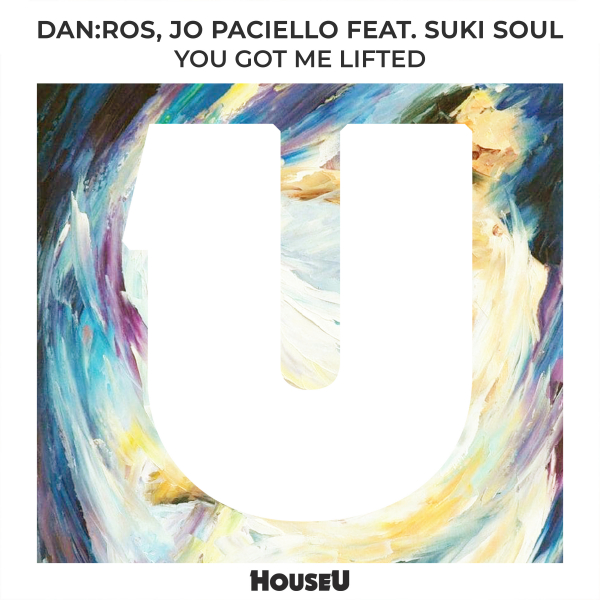 You Got Me Lifted (feat. Suki Soul) (feat. Suki Soul)
HouseU
HOUSEU165 | 2022-09-30
HouseU release series continue with a very new collaboration of 3 artists who debut on our label.
Danilo Rossini, alias DAN:ROS is a San Marino based dj/producer. He started to getting know electronic music when he was 15, and he started his career straight from the club world. Later in 2019 he launched the DAN:ROS project, what aimed the fans of House and Jackin' House. He regularly shows up on Motive Records, Let There Be House, and Mood Funk Records.
We welcome Jo Paciello in our team as well, who similarly loves House and Jackin' genres like his colleague. He was growing up in the prime time of House music and it made a strong influence on his work. He released his tunes on the best Jackin' labels such as: Nurvous Records or Juiced Music.
Another artist, Suki Soul is featuring in their collaboration as well. She lives and works in the United Kingdom as a composer and singer. Suki Soul is a many-sided artist inspired by the 70-80s soul/funk/disco and the 90s classic tunes. She performed in many different festivals - like Cornbury and Glastonbury - around the UK and Europe as a singer.
The final song is a 100% pure house production, what represents the most famous classics.
Grab your copy of the brand new HouseU single!