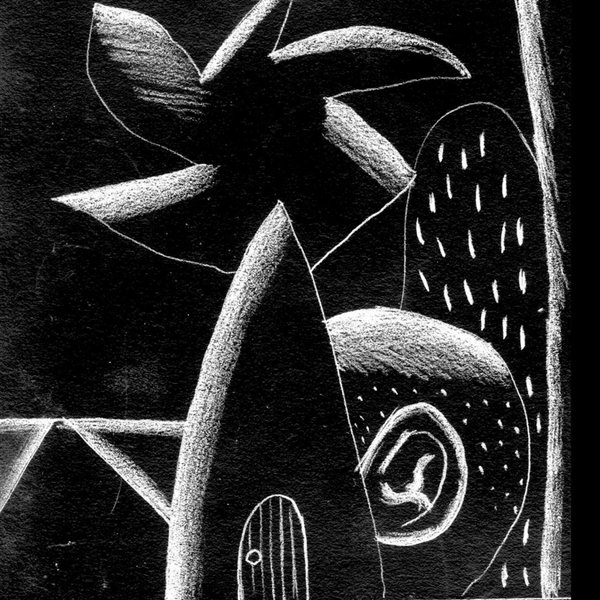 On Wings is the forthcoming single from British/Turkish producer SONLIFE, released on Chris Coco's Disappear label. The single is part of a bigger body of work, an album set to drop later this year, which will feature the likes of Jerkcurb and various musicians from the thriving South East London music scene. On Wings follows SONLIFE's three previous singles, which have had support from BBC Radio 1's Sian Eleri and have gained recognition among balearic/chillout DJs/collectives such as Ken Fan, resident at Cafe Del Mar.
For On Wings, SONLIFE blends a 90s Trip Hop sound with contemporary electronic/ambient twists and hints of Jazz. The beat shuffles as a soulful vocal sample floats ethereally over the top. All the while cinematic synths swirl and pop up in different parts of the track. The first half of the tune almost serves as a crescendo for the second, setting the scene and building us up for a more "live" ending - punchy acoustic drums kick in, reminiscent of Beak>, the sounds from the first half continue over the top but this time it feels like a live band at a dimly lit venue, similar to that of the Nick Cave & The Bad Seeds scene in Wim Wenders' Wings of Desire with a dreary crowd swaying to the beat.
The B-Side to On Wings is a track called She Misses You. An epic ambient number with deep reverberating piano chords and swelling cellos (played by SONLIFE friend and collaborator Emma Barnaby). The track was originally an option for SONLIFE's debut film score for the short film Echoes, and when director Harley Cameron-Furze went with a different track, SONLIFE decided to build on it and put it on his album. She Misses You recalls the work of Tim Hecker and William Basinski, but with live elements, making us feel like we're in the room with a band playing it. The vocal sample with the two actors from the film, Eva Bradley-Williams and Max Reinhardt, provoke a multitude of possible scenarios, "She misses you." "I miss her too." - it could mean anything and it is intended to be interpreted as anything.
SONLIFE is gigging with his 7 piece live band. They recently played Brainchild Festival's DIGS night at the Fox & Firkin in London. The band is very much its own thing, they take the songs in their electronically produced form and rearrange them to suit a live show, with a mix of instruments and samplers/electronics. The band is comprised of musicians who play with WOOM, Orlando Weeks, Levitation Orchestra and King Krule.
Over the years, SONLIFE has worked closely with his friend, artist/illustrator Jack Marshall aka J. G. Marshall, who is known for all of the album artworks for King Krule and his own band Horsey. Jack is behind the artwork for On Wings / She Misses You and will be behind the artwork for SONLIFE's album.