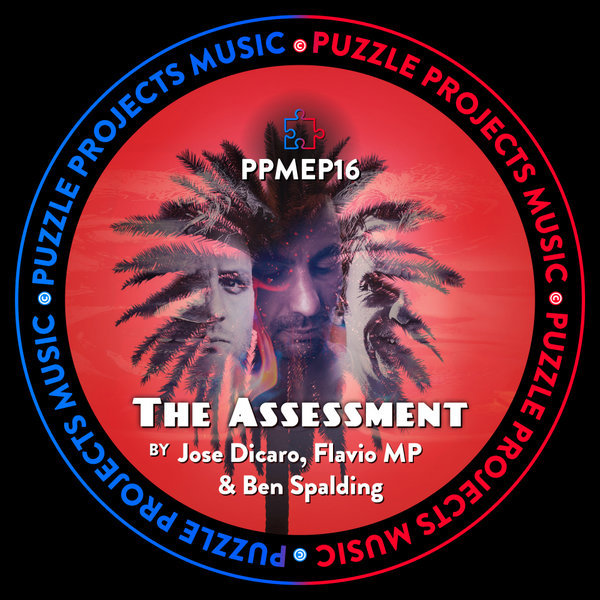 Welcome to the 27TH release for PuzzleProjectsMusic, brought to us by the exciting Italian Producers; Jose Dicaro and Flavio MP and British producer and PPM label boss Ben Spalding.

PuzzleProjectsMusic welcomes Jose Dicaro, an artist who has performed with icons such as Jeff Mills, Henrik Schwarz & Motor City Drum Ensemble at various shows across Europe while dedicating his creative energy to his own music.

Jose's deep love of funk, disco and house music are highly evident throughout his work, paired with his sonic agility and deep knowledge cement his ability to traverse a wide range of production styles.

'The Assessment' (Original mix) utilises a long and enticing piece of dialogue to form its core identity. Around that, Jose builds a mesmerising piano-led arrangement. The piano keys and bass line roll in parallel perfection to one another to create that classic and utterly infectious house feel.

Label head Ben Spalding reunites with the superb Flavio MP for the remix. Following on from their critically acclaimed 'Mind The Gap' EP released last year, the pair explore their formidable creative alliance again to utterly devastating effect.

On their potent rework, the pair retain the same dialogue while taking the mood sinister. A gnarly, pounding bassline layered with various effects is added to the arrangement, designed to transport the listener to the dark and deeper side. In typical Spalding style, the track features a totally unexpected switch up, paired with key points where the energy shifts or often builds up into an explosive crescendo, following unorthodox patterns - anything but formulaic or predictable.

Stay locked in for the next release on PuzzleProjectsMusic - an EP titled 'When U Coming Back' by rising British talent Jacky Mal, featuring a killer remix by the prolific British producer Andy Buchan.