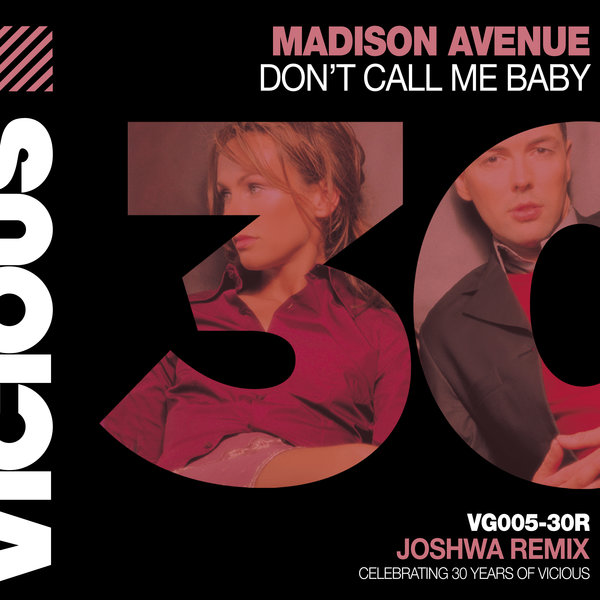 After kicking off our 30 Years of Vicious celebrations with the Don Diablo remix of Avicii & Sebastien Drums 'My Feelings For You' at the start of June, we begin July and August with two months of epic remixes dropping from a bunch of the world's leading dance music producers…

What better way for those two months to start than to welcome the UK's Joshwa to take on arguably Vicious' largest ever release, Madison Avenue's global chart topper 'Don't Call Me Baby'.

After a string of releases on Repopulate Mars, peaking with his Lee Foss collaboration 'My Humps', (#1 Beatport) Joshwa applies his Tech house magic touch to the Madison Avenue hit. Retaining many of the original hooks, yet applying his techy club edge, Joshwa presents an awesome rework that effortlessly slips in and out of the original groove and drops snippets of the hook laden vocal throughout, all the time delivering a vibe for 2022.

A house music classic with a new touch for 30 Years of Vicious? Yes please and thank you to both Madison Avenue and Joshwa…

Listen and enjoy this cracking remix!