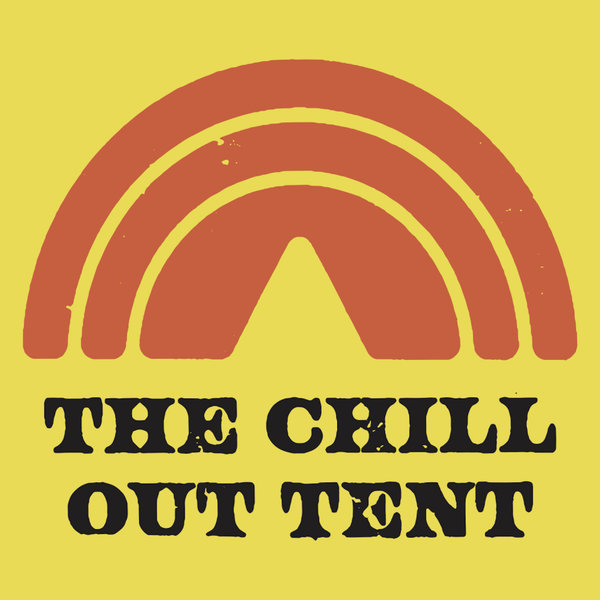 This is the second preview from a forthcoming compilation - The Chill Out Tent Vol 1. The comp features exclusives and versions of some of our favourite tunes to play in a tent in a field in the sunshine. As you can tell from this release we have pulled in favours from some of our favourite producers to make this into a beautiful thing.
More on Quinn:

New York and Oaxaca-based musician, songwriter, producer, and DJ. Formerly known as Bing Ji Ling, and a former member of the Phenomenal Handclap Band, Quinn has recently been working on a variety of solo, band, and production projects.

https://www.quinnlamontluke.com/
More on The Chill Out Tent:

The Chill Out Tent - online, in a field near you soon, and forever in your mind. The Chill Out Tent is our festival sanctuary, our country retreat, our dream of a better way to live with more sunshine, more sheep, more music, more love. It's acid house hippy, it's a blade of grass in your mouth, it's getting stoned beautifully, it's all our friends at once, it's our new secret, favourite place. It's that fleeting, unforgettable moment, it's here, it's now, it's forever.
Our aim is to celebrate and share beautiful film, music, art and interviews around a theme of chilled positivity.
The Chill Out Tent is the alternative event you always wanted at a festival, a way to relax and enjoy music and visuals, a mini festival beamed directly to you in your own home.
It's free to watch, funded by the over enthusiastic founders. It's also a real happening in real life. So far, we have produced 22 events, 20 Sunday evenings, an epic 24 hour stream for the summer solstice, and 12 days of one hour streams called 12 Days of Chillout. The streams have featured a selection of DJs including Mr Scruff, Rob Da Bank, Danielle Moore from Crazy P, Daniele Baldelli, Julia Tupinamba, Paulette, Severino; a movie premiere (Born Balearic - Jon Sa Trinxa and the spirit of Ibiza); broadcasts from a forest in Bali; a sunset in S Korea; a reading from author David Keenan; interviews with music legends Maxi Jazz and Norman Jay; ambient sets from Tokyo; a documentaries about Boards if Canada, Brian Eno and the Norwegian disco scene; vintage footage from Cafe Del Mar and Amnesia; and an after party in Ibiza.
The streams go out on Mixcloud. We also have a bi-weekly Sunday 'in real life' DJ residency at Spiritland, Kings Cross in London.

https://linktr.ee/Chillouttent