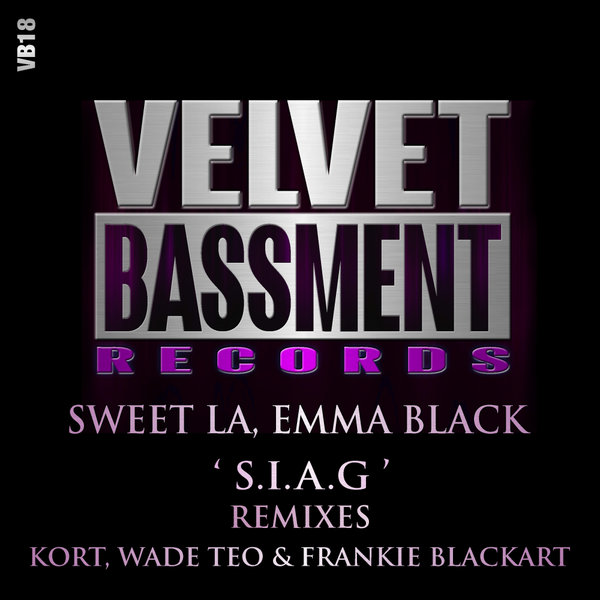 S.I.A.G.
KORT's Summer Lovin' Mix

(6:00)
S.I.A.G.
Wade Teo & Frankie BlackArt Remix

(5:08)
Tropical Velvet's sister-label is pleased to welcome Sweet LA & Emma Black, who debut with an impressive slice of tech-infused garage. Crisp beats and a phat rolling bassline underpin Emma's rhythmically atmospheric vocal; sax and organ interjections add to the groove, to deliver a must-have early summer smash.
KORT moves in a latin-funk direction with live percussion, horn section and strings, while Wade Teo & Frankie BlackArt tease out the tech in a minimal yet funky excursion. Don't miss.