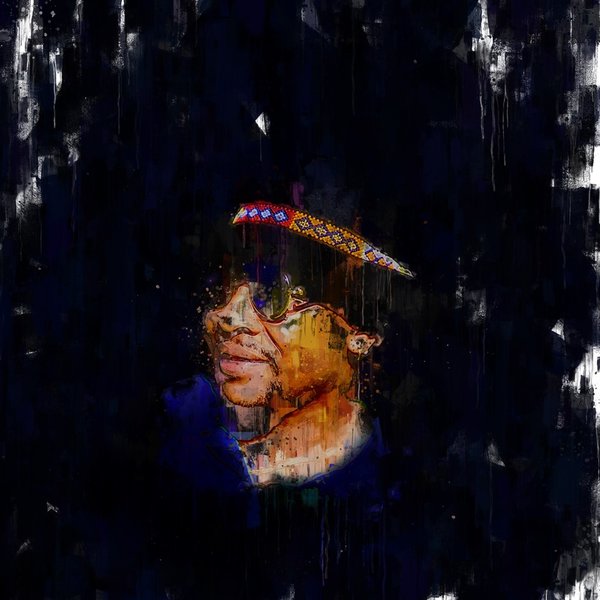 Meremeta is a Swahili Name that Means Shiny, From understanding the meaning for many they Now have a Right Clue of what Aziz is Emphasizing on the song. Now It's A Master Piece with Plucky but it is also Vital to Elaborate that This Release Carries an Incredible upper hand Remix Pack in its back as its Strength has inspired other Local & International Producers that are Originating in Various Countries Across the Globe in Excavation of A Remix.

Original Mix - Blended Lead & Baseline are Serving the Groove Part While the second Blended Lead Plays Different notes that are Complementing the Song. String sequenced as the Exotic Part, While Powerful Percussions are Drifting Tension into a different direction of the Song, Sizzled Idd Aziz Vocals are filling The entire Room in cohesive manner.

Echo Deep Dub Mix - This Master Piece Remix Is Forceful in Lively Drums, The Groove is being defined by A Strong Synth Baseline, while the Atmosphere is being Filled By Pads that are being automated in Volume, Analogue Leads are serving as Brass and causing Tension at The Highest Peak of the Song.

Kreative Nativez Afro Mix - who delivered A Afro Mix version that is very wide in Stereo, with a Guitar that Atones Exciting emotion and a different Feel while Plucks are much more serving as A Basic Groove, Keys are there to Bring in Life and A New direction that complement the Song.

Parcel SWZ Spiritual Mix - On This One Parcel Deliverers A New Age Spiritual Afro House Mix Titled SWZ That encompass Authentic & Forceful High end, Pads are Leading The Story on the Fist Bridge while Improvisation in Keys Ignites Tension & Atmospheric Leads are Driving the Direction of the Song in different sections of the Song while African Voices are in tacked, Congas are Inheriting Spiritual Drum Roles and when all is combined You get to Hear Spiritual Aura.

Supreme Rhythm Deep Mix - Delivers A Deep Tech Remix that its Groove is being define by a well Round Powerful Baseline, Drums are Traditionally Comprised of Deep House Skeleton, Idd Aziz Vocals are Complementing the song, The Rise of Arpeggio Gives the Song A Great Sense of Definition While Chord Progression Fills up the Room & Establish A Direction of the Song.

Mr Norble Guy Interpretation Mix - at this Point Mr Norble Guy interprets the Original Version using Well Balanced Drums, Pads serving The 3D Dimension while his well known signature Leads are serving The Tension and Anticipation of the Song, chords Progressions are Giving the song its Strong Body and Definition, While Leads are igniting the Language, Idd Aziz Vocals are Delivering Spiritual Connection with The Elements of the song.