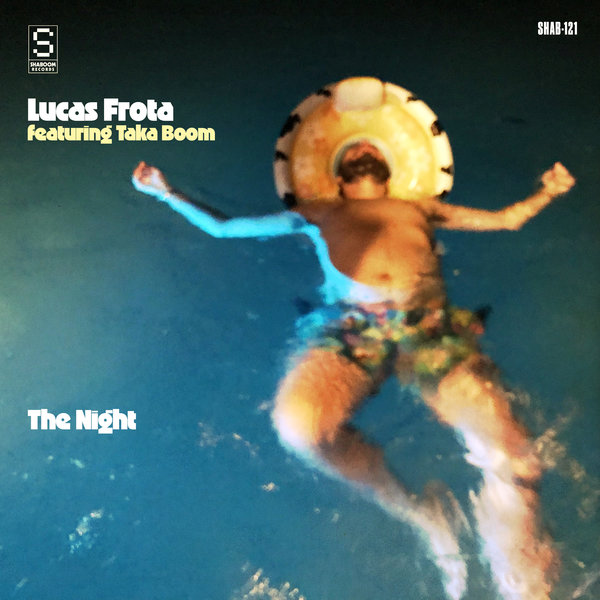 Written and performed by Lucas Frota, Taka Boom, Mark Bell. Produced by Lucas Frota and Mark Bell. Mixed by Mark Bell Published Blakkat Music UK LTD.



Release Description:



To celebrate Shaboom Records 25th Summer of Love. 23-year-old Brazilian studio magician, Lucas Frota (D4 D4NCE, Crosstown Rebels, Circus Recordings, Hot Creations), hooks up with Disco Soul Funk legend and High Priestess at the Temple of Shaboom, Taka Boom, to honour "The Night", and pray that it may never end! This exquisite piece of Deep Soulful House exists in its own esoteric space that gives it a timeless quality that oozes Brazilian cool. Created with a host of "A" list players from the Shaboom Allstars, contemporary dance records don't sound any better than this. Lucas's idea for the song came when he was left wanting more at the end of a party, pleading with the DJ, "Don't take this night from me!"

He decided to take the festivities home and recorded the demo and then assembled his team to put the track together. The end result is a vocal version and dub named "The Night" (Love from Rio Sessions)

As an added extra special treat, the mighty Blakkat unleashes a hardware only Techno/House dub with no room for subtlety. This raging beast of a track steams into top gear from the get go, and adds moments of slight relief so that Taka Boom can wail "I'm lost in the moment".

Huge throbbing bass heavy beats with crunchy snares and frazzled highs, bleeps and pings that create that warehouse sound on steroids! This dirty groove is as nasty as it gets and is not recommended for the faint of heart.