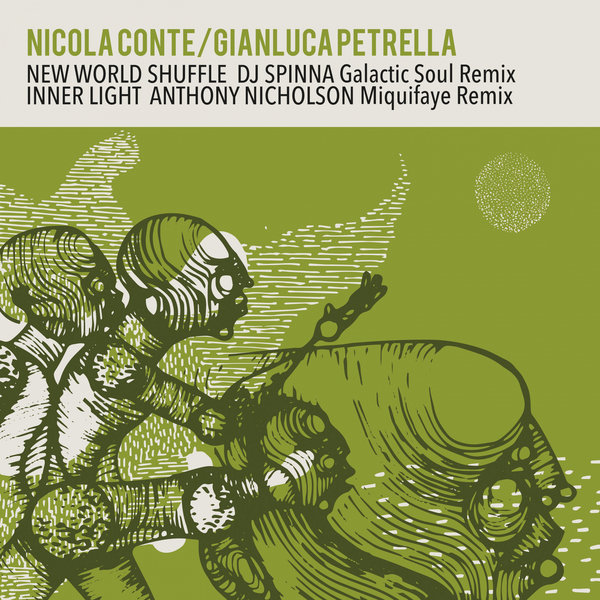 New World Shuffle / Inner Light - Remixes
Nicola Conte & Gianluca Petrella
Schema Records
SC504 | 2022-05-20
This is the second in the 12" EP releases series featuring reinterpretations of tracks taken from the "People Need People" album, Nicola Conte & Gianluca Petrella's brilliant collaborative jazz dance album released in 2021.
After Joe Claussell's fantastic work on "Inner Light" on the previous 12", the same song gets here a further interpretation by the great Anthony Nicholson, one of the most respected producers and key characters in
the tribal / afrocentric house scene, with more than 30 years of experience in the feld. We also asked DJ Spinna to put his artistry on "New World Shuffle" and the result is uplifting: Bridgette Amofah's original vocals shine over a
sunny house groove full of keys and moog lushy layers, in a distinctive 'Spinna feel'. Yet another meaningful perspective on the "People Need People" original release, which will soon receive another signifcant treatment by none less than Tall Black Guy, Andrés and Fred P. ! Stay tuned!!!