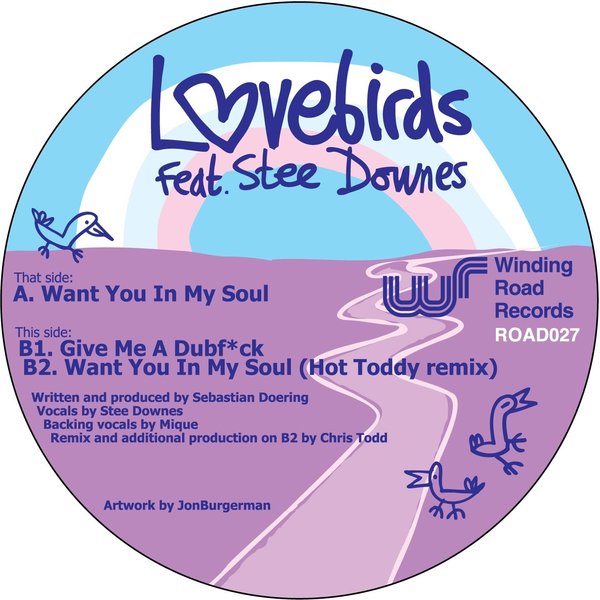 This latest Lovebirds EP on Winding Road Records is another absolute masterpiece of chilled house soul and deep rave. A really excellent package, and a must-have release for all Lovebirds fans.

On the lead track, Want You In My Soul, Lovebirds teams up with vocalist Stee Downes, of Sonar Kollektiv fame. His collaboration with Lovebirds for Winding Road starts off in lush sweet ambience but builds steadily into a driving vocal deephouse bomb that will rock your world.

Hot Toddy's remix of Want You In My Soul is a chrome-plated disco dimension to the track by Crazy P man Chris Todd. It was licensed to Tensnake's 'In the House' compilation long before the remix even saw the light of day. Funk-infested, hot stuff indeed.

As if that wasn't enough, there's also the dirty tech of 'Give Me A Dubf*ck', a menacing dose of dark rave that is guaranteed to cause some serious explosions on the harder floors.

Tracks exclusive to the digital release are the instrumental and reprise versions of Want You In My Soul, both of which are valuable treasures worth keeping in a secret place!