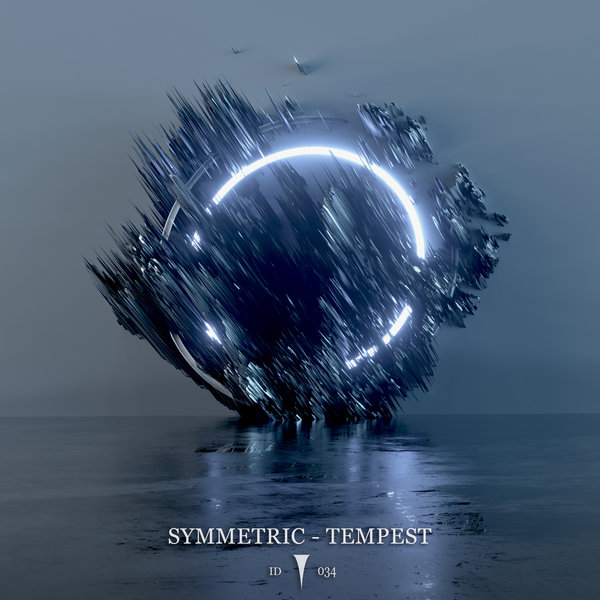 It has been a little wait but Infinite Depth's third release of 2022 is coming. This one comes out the hands of our Greek friend 'Symmetric', who will be doing his second EP after his previous EP in 2020. The again pretty abstract, but interesting, release is named 'Tempest' and consists of three originals.

The first one 'Decade' is the most light-weight track, but nevertheless it's full of different short elements, coming from all places. In between all those plucky and organic percussion elements an impressive synth comes through. Together with a more floating pad, these synths are creating some very compelling moments.

'Tempest' is the title track of the EP. It has a somewhat dry beginning, but pretty fast a warm synth comes in which overwhelms. This is where the tension builds towards an even more impressive moment where the main lead gets a second layer. Towards the end of the track, it calms down, to eventually go all out once again.

The third and final track, called 'Heta', is the darkest one. Also here a lot of different atmospheric synths and percussions are used to create unity. Throughout the track it takes you deeper and deeper into the Symmetric's mysterious signature sound. After the calm break all the diverse elements are guiding you towards the end of the EP, which again shows a whole different spectrum of melodic techno.