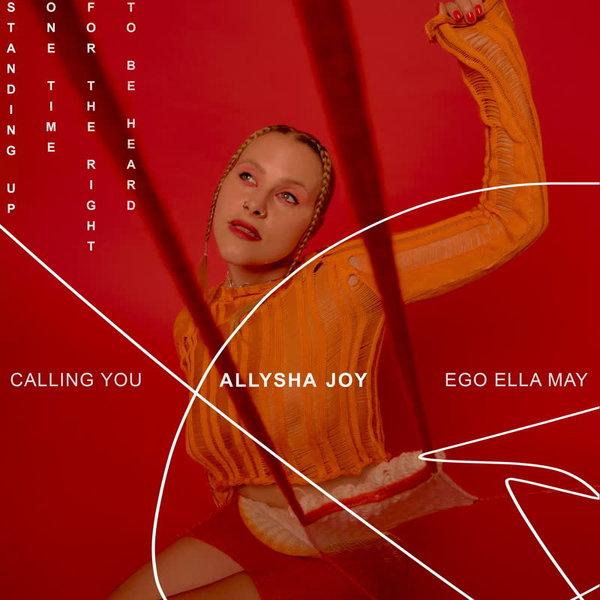 First Word Records is proud to bring you another brand new track from Allysha Joy.

'Calling You' is the third release from her forthcoming album 'Torn : Tonic' and is a collaboration with highly-acclaimed South London jazz-soulstress, Ego Ella May.

Following on from the staunch and broken sounds of lead single 'Let It!', and the recent Soulquarian-esque track 'Still Dreaming', 'Calling You' offers another look into Allysha's self-produced sophomore album 'Torn : Tonic', due for release May 13th 2022.

Allysha Joy is a highly regarded member of the Melbourne jazz and soul scene, and with a heavy line-up of collaborations throughout 2021, she brings a brand new amalgamation of her poetic practice to the forefront in 2022. Well known as 30/70 lead vocalist, Joy has seamlessly taken control of her sound over the years, putting her different skills on show, as singer, songwriter, keys player and selector. Well versed in poetry and performance, Allysha Joy's potent lyricism, unique musicianship & killer vocals have garnered legions of attentive fans the world over.

Ego Ella May is a songwriter and vocalist, who has become an integral player in the now-school of the UK's soul-jazz scene, working with the likes of Joe Armon-Jones, Blue Lab Beats, Wu Lu & Oscar Jerome. She's built a prolific catalogue over the past decade, through labels such as Tru Thoughts and UpperRoom, and independently, with her latest series of EP's, 'FIELDNOTES'. Her songwriting takes influence from reflective solitude, having high admiration for people unafraid to show vulnerabilities through music. "It's so easy to lie to yourself and others, so I really admire people who have the audacity to be truthful" she says.

'Calling You' is a rework of a Steve Spacek classic and an ode to standing up and speaking out for what matters in this world. Allysha and Ego trade verses over a sweet blend of synths and Rhodes, gliding over a solid mid-tempo kick and growling bassline.

'Calling You' is released digitally worldwide via First Word Records on May 6th 2022.