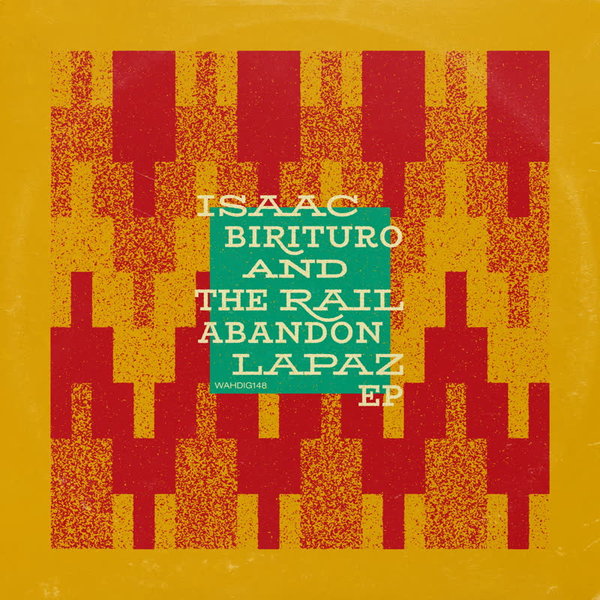 This year sees the return of one of our most beloved projects, a collaboration between Ghanain xylophonistIsaac Birituroand UK singer-songwriter and producerSonny Johns AKA The Rail Abandon.
Having won hearts and minds with their 2019 albumKalba, where proceeds were put towards building a school in the Ghanain village of the same name, the project also received radio play and DJ support from Gilles Peterson, Huey Morgan, Cerys Matthews, Tom Ravenscroft and many more on BBC 6Music as well as a host of DJs and tastemakers worldwide.

Despite the hurdles of pandemics, war and excessive bureaucracy, Sonny and Isaac have continued to make music together throughout the past couple of turbulent years. The first offering from the pairs recent lockdown recordings is the Lapaz EP, as Sonny explains:
"In 2019 Isaac applied for a visa to the UK to launch his album and play his music from the small village of Saru in north Ghana, to the UK. The UK government however had different ideas, for a number of vague reasons. Apparently having a large extended family isn't enough for them to think you're going to return. We got the impression that being a self-employed musician also counted against him - something I know many UK musicians would understand. But we refused to let distance get in the way of us making music.
Tim, the projects executive producer, was in Ghana on a trip and so via the internet and WhatsApp voice notes (some of the vocals were recorded that way) we wrote an EP based on the the negative experiences and difficulties we'd faced, but also about how we can work around them, overcome them, and sometimes just plough on through them regardless - I wouldn't recommend that method for passport control though!
In 2017, we set out to build a school in Kalba, North Ghana, with the albumKalba. Despite the UK governments disapproval, we did it. Lapaz is the area of Accra, Ghana where Isaac lives and builds his xylophones. It also means 'peace' in Spanish, the language that brought Tim and Sonny together in the first place. So it seemed a fitting title for an EP about being at peace with that which we cannot change.."
Wise words and some inspirational music to warm us up for more to come from Isaac Birituro & The Rail Abandon this summer when their second full album is released.