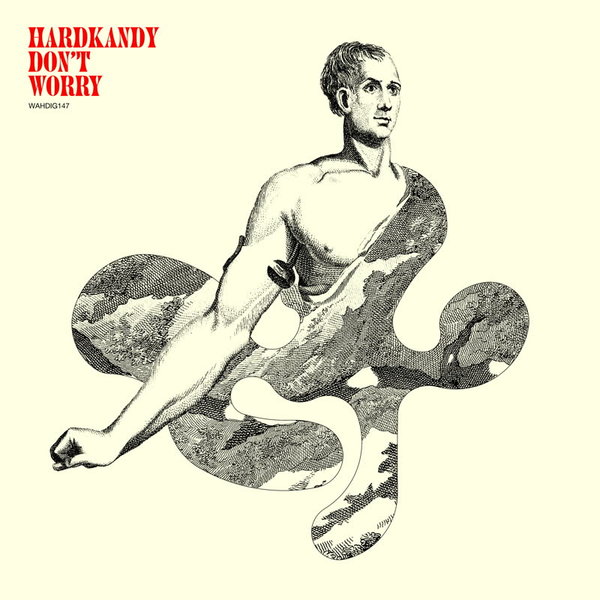 After a twelve year hiatus, and following on from the album's title track featuring Andy Platts,Hardkandyare back with the second single to be taken from their forthcoming fourth studio LP,Pure Fantasy. Crafted over two years, the album has been something of a labour of love for the main writer and producer,Tim Bidwell, based on the underlying concept: what would I have done back then, if I'd known what I know now?

The second single,Don't Worry,is a very special and comforting piece of music that's been over two years in the making. First sketched out in one afternoon with fellow writers Ben Daniel, Chris Boot and Scarlett Fae, Tim developed the song over the months that followed. Originally a vocal track, it wasn't until Tim's music loving wife suggested stripping back most of the vocal elements, that it really started to become the sun soaked hypnotic tune that you can hear today. It also has something of a nostalgic feel, especially with original Hardkandy memberSimon Little(Bonobo / Quantic live bands) guesting on the Moog!Don't Worryis, as you would expect, a heartwarming and reassuring piece that evokes myriad musical influences, from classic and classy 70's Kool And The Gang to contemporary acts like Khruangbin and Mildlife. Enjoy the trip!

Hardkandy's new material takes the listener on a seductive and sonorous journey where harmonious melodies meet hypnotic rhythms. Fans will still recognise the signature cut and paste Hardkandy sound, just reimagined for 2022 with real musicians playing real instruments.
Pure Fantasywill be released on May 20th on Wah Wah 45s.