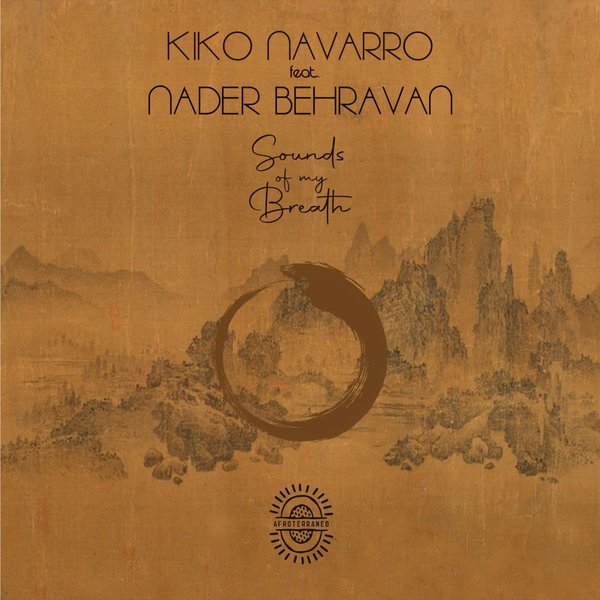 Kiko Navarro announces forthcoming album 'Sounds Of My Breath' with the LP's title track, featuring the voice of Nader Behravan, a Chi-Gong teacher whose work inspired the project.

'Sounds Of My Breath' is the felicitous result of a chance meeting on the island of Mallorca between Afroterraneo label founder Kiko Navarro and Nader Behravan, a teacher of the ancient Chinese practise of Chi-Gong and other breathing technics.

Dating back at least 4,000 years, Chi-Gong combines breath, posture, movement and meditation techniques for healing, both of the self and of the world at large. Behravan, who studied Chi-Gong and meditation in India, Nepal and Mallorca had initially approached Navarro to record some simple breath-work tutorials in the studio.

Fascinated and inspired by the subject, Kiko immediately began to consider how he might incorporate elements of the practise into his music. Nader, already a fan of Kiko's sound, was excited to see where a collaboration might take them. And so, the pair embarked on a journey of exploration together, deep into breath, rhythm, melody and spirituality.

With the full-length album, website and breath technics tutorial videos to come later this year, we are delighted to offer up this first lesson from 'Sounds Of My Breath'. As Behravan puts it: "the sound of your breath is telling everything about the way you feel, and the state of your soul, and your body."

A club mix of 'Sounds Of My Breath', plus a remix by J.M.Aboga & Delagarza will be available soon on Afroterraneo.