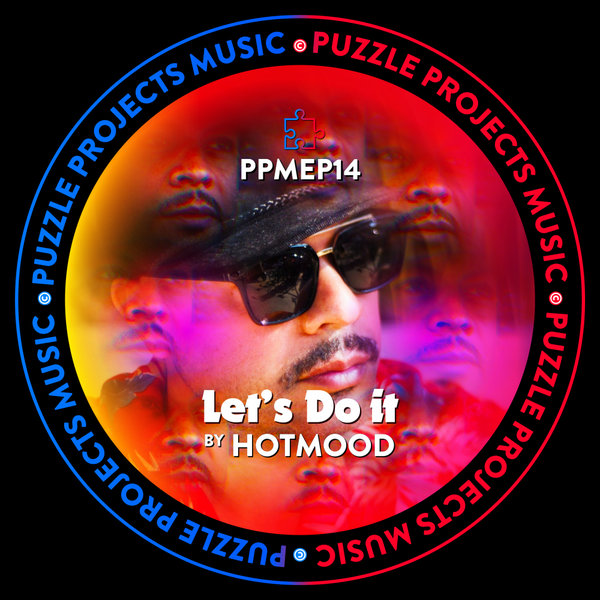 Welcome to the 25TH release for PuzzleProjectsMusicbrought to us by Mexican producer Hotmood and French producer FunkeeSoundsMusic.

PuzzleProjectsMusic continues 2022 with the same energy and attention to detail by welcoming trailblazing artist Hotmood for his debut release on the label. The Mexican is at the vanguard of the scene in his homeland, a seasoned selector, producer, and label owner who has travelled the globe to spin at clubs in locations such as Las Vegas, LA, Tokyo, Bangkok, Singapore and Colombia. On theLet's Do ItEP he demonstrates his experience and deep understanding of the dance floor with two original cuts that explore the funk and jazz roots of house music, accompanied by a sultry remix from PuzzleProjectsMusic artist FunkeeSounds.

The title track kicks off the EP, immersing us in a sea of funk immediately. Groovy guitar licks are peppered over a funkadelic b-line designed to get the head nodding and hips gyrating. Hotmood's production utilises organic sounds to create a live band feel, trumpets joining the fray to boost the impact of the cut. Throughout there is constant progression, subtle shifts and changes, filters and a vintage vocal sample that takes the track to another level.

Next up, 'Saxy', as the title suggests, incorporates a gorgeous saxophone to create a sensual atmosphere. Gentle piano keys add a jazzy sheen while the beats and bassline keep the track rolling smoothly. Again, the progression is key, as Hotmood takes us on an expedition into the realms of jazz, the sax especially providing a constantly engaging range of melodies. Expertly composed by the Mexican, with flourishes of energy delivered constantly from start to end.

Finally, FunkeeSounds steps up for a rework of the title track. His remix takes the track into nu-disco territory, retaining that infectiously funky low end, with punchy beats and a disco aesthetic that feels uplifting and optimistic. As with the other cuts on the EP, the arrangement never stagnates, always shifting and evolving, to create a piece of music that embodies that old school ethos of building a track from start to finish with careful consideration given to the impact of each layer.

A wonderful EP, aimed at the dancefloor, composed with contemporary production, and rooted in the songwriting structure of years gone by. It's a winning combination and a testament to Hotmood and FunkeeSounds exemplary skills.