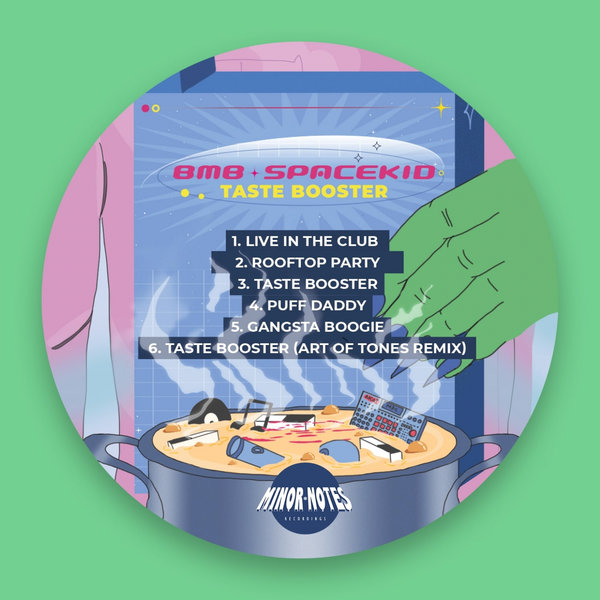 The figure 8 always meant more to us than just a symbol on your screen. For this very reason on our eighth vinyl release from 'Minor Notes Recordings' we're featuring non other than the legendary producer 'BMB SpaceKid'. Stemming from St. Petersburg and from an early age, BMB proved himself to be an extraordinary musician. Able produce top quality compositions with easy, and in any style, but all with his unique twist.

To date BMB is best known in hip-hop circles as he made album beats for many key Russian underground rap artists. He also went international and produced joint tracks with Dj Premier, Anderson Paak, Raekwon, GoldLink and many others.
BMB has also performed at the Fabric Club in London, the Outlook Origins festival, live on Boiler Room and BBC Radio 1. He also participated in the Red Bull Bass Camp and the Hip-Hop Academy.

On the record "Taste Booster" BMB SpaceKid showcases his taste and skills in the production of house style dance music. A tribute to the traditions of African-American music, the virtuoso mastery of MPC and sampling techniques, and an outstanding approach to melodic rhythms.

We are convinced that this record will appeal to everyone who loves true house music, acting as a breath of fresh air. To enhance the overall effect we invited one of our favorite French producer 'Art Of Tones', who for a long time, and just like us, has been promoting the organic sound of electronic music 4x4.