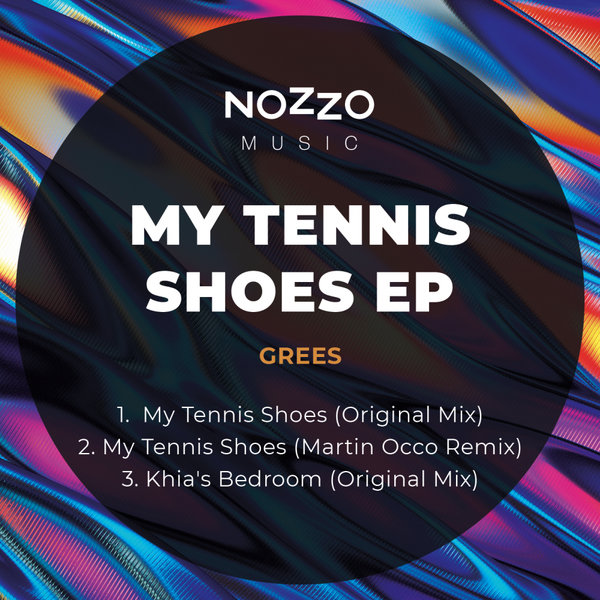 Rising Argentine talent Grees makes his debut on NoZzo Music with an impressive three-track offering featuring a remix from Martin Occo on 'My Tennis Shoes'.

Rosario based DJ/Producer Grees is making strides within the world of Tech House, and we are delighted to welcome him to the label for the first time with two striking dancefloor heaters. Grees is also joined by European Tech talent Martin Occo for a standout remix on the title track.

'My Tennis Shoes' kicks off the EP with a firm hand. Deep and rolling grooves built from weighty kicks and endless percussion create a rippling momentum throughout the track whilst subtle melodies continue to rise amongst twisted vocal chops in the background.

Martin Occo follows the title track with a signature spin of his own. Upbeat driving Tech drums and fizzing hat sequences marry up with pulsating sub-bass as an array of shots and fills add more character. Climactic builds and piercing drops break up a record that will have you dancing from end to end.

'Khia's Bedroom' brings the release to a close, cutting a more stripped back and underground line. Another heavyset roller, its prominent low-frequency rumble paves the way for a shuffling concoction of instruments to add movement to the mix. Its fine layer of melodic eeriness blends in and out of a catchy vocal hook throughout, whilst the main bulk of the record comes at you thick and fast.

Grees' 'My Tennis Shoes' EP is out on 11th March 2022 on NoZzo Music.