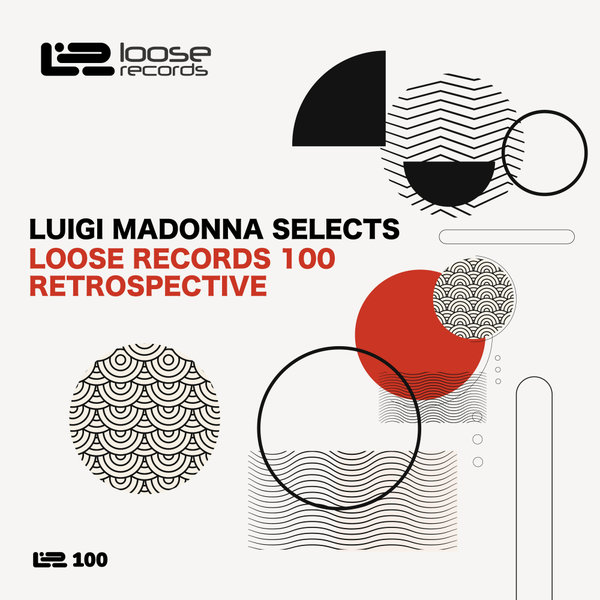 Luigi Madonna Selects Loose Records 100 Retrospective
Various Artists
Loose Records
LR100B | 2021-07-16
Loose Records is honored to celebrate the 100 Release with a special return of the one & only Luigi Madonna to the label.
Luigi Madonna is selecting his favorites and best tracks released on the label to make a compilation of varied techno tracks released over the years on our label.
Both the label and the artist played a huge part of the birthplace in the Neapolitan Techno sound that the world is enjoying today, Luigi Madonna is born to be a star and started appearing on flyers at an early age of 14, what was initially just a hobby and a dream of a young boy soon became his reality that turned into a full time pursuit for the man and now he spends his weekends playing in the best night clubs and festivals around the globe.
On the other hand, Loose Records known as the pioneer of the Italian techno since 2006 when it's been established by Rino Cerrone & Mario Manganelli to make it a home of Neapolitans DJs and talents that now are the leading sound of the Techno Such as Rino himself, Luigi Madonna, Joseph Capriati, Roberto Capuano, Markantonio, Raffaele Rizzi, Hollen, Paride Saraceni, Flavio Diaz, Uto Karem and so many more artists.
This compilation of 25 tracks is a perfect demonstration of what a Loose Records Signature sounds like from the classics to the recent releases of the label that it continues to not only make the dance floors moving but firmly establish itself as reliable source of avant-garde sound, which aim is to stay long in the memory thanks to its originality.