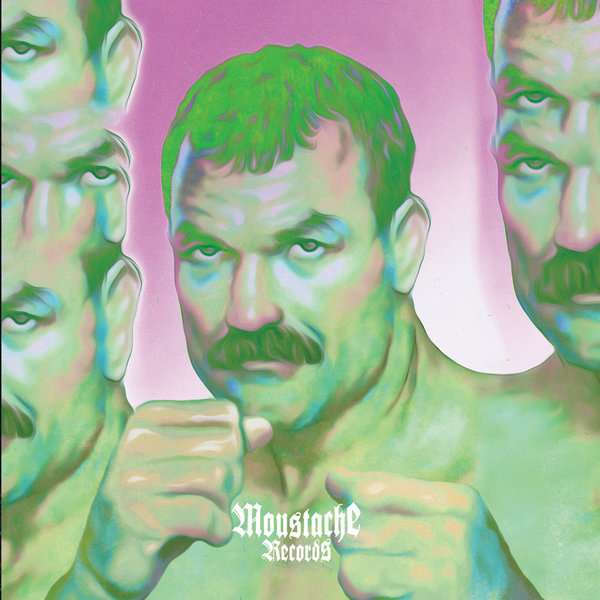 Yes yes its finally here the long awaited Moustache records 048.
Volume 4 of the notorious series "You can trust a man with a Moustache" filled with 3 dancefloor killer dj tracks.
A1 The cycle is completed with John Noseda, formerly known as DJ Monsieur Moustache, his debut on Moustache Records! "Climax" is a Hi NRG newtalo festival club hit with a subtile wink to Lil Louis his timeless classic "French Kiss". This track takes any dancefloor to ecstasy. This erotic anthem has been teased from Dekmantel Selectors to Boiler Room and almost every club and festival around. Before it's release, climax, already became a hot topic on various track ID forums over the internet. It has been a secret weapon by label boss David Vunk in his recent gigs.
B1 Is a nuitalohouse uptempo clubbanger for the raving discoheads made by Amsterdams hero: Perdu and is called "Mind phrases" Crazy basslines, atmospheric melodies and a super 80-ies sample to singalong!!! ofcourse also a Vunk DJ classic already and also Perdu his debut on Moustache records. Instantly fist pamp it style.
B2 With "Mort sur le Dancefloor" Kendal makes his great return to Moustache Records with another italo infused banger.
"Tu? par le rythme fatal, je suis mort sur le dancefloor" translates to ? Killed by the fatal rhythm, i'm dead on the dancefloor ?
Through these french vocoded lyrics Kendal explore the metaphorical idea that a sound can hook you so much that it'll you keep you dancing until you're gone.
But with an euphoria meter pushed up to the max, you can drop this track in a club and be sure everyone will feel more than alive !
Killer mastering by Alden "Gangster" Tyrell,
Executive producer David Vunk,
Artwork by Meinhard Spoor and David Vunk.
Think about your future and buy it now, This is not a financial advice!
Gone is gone. No repress.....