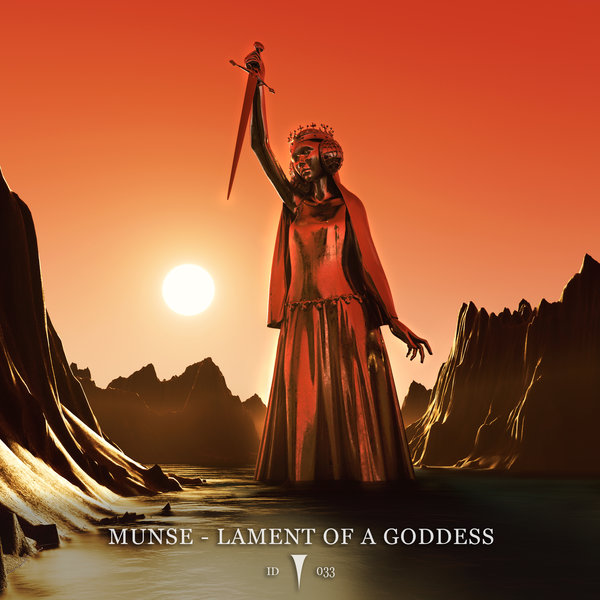 For the second release of 2022, it's time to welcome the Argentinian MUNSE back on the label. His 'Lament Of A Goddess' EP consists of four conceptual and storytelling originals, accompanied by an electronic classical intro and outro, which were part of the prologue. With his movie production background, these tracks are almost forming its own genre, that could also be seen as cinematic melodic techno. That's why the collection feels like it's taking place in its own world.

The intro track is called 'Crystal Storm', which is an impressive electronic classical ambient track and immediately shows the great composing skills of MUNSE.

The second track track is called 'Zea'. It slowly introduces the cinematic feel of the EP, but as the first break passes, the fierce atmosphere comes through. Throughout the track, unexpected elements are popping up. Something which will happen in the next tracks too. Towards the end of the track, the main lead gets accompanied by an extra layer, creating a very high intensity.

The title track 'Lament Of A Goddess' starts off a bit deeper. This track is characterized by its bombastic vocal chords and unexpected heavy stabs, resulting in powerful peak moments. Between these obvious parts, a smooth high pitched and iterating organ is finding its way through. Even in the final break, unforeseen additions are brought to light.

Surrounded by already uncommon basslines, 'Sierra' is sticking out. Its harsh bassline switches after the intro, which is forming a great drive together with the fast percussion. On top of this drive a repeating melody brings a rising tension. This tension gets broken down by a more peaceful break, after which a tremendous drop follows.

The second-last track is called 'Tears Within Souls'. The combination of short synths, percussion and bassline gives this track another energy. Nevertheless, the breaks are probably the most cinematic and colossal of the whole EP. Also, an impressive hovering synth is floating throughout the composition.

The outro 'Zelena' brings an end to the story of this beautiful EP. A story which couldn't be told in a more musical and vivid way, than MUNSE did with his EP.