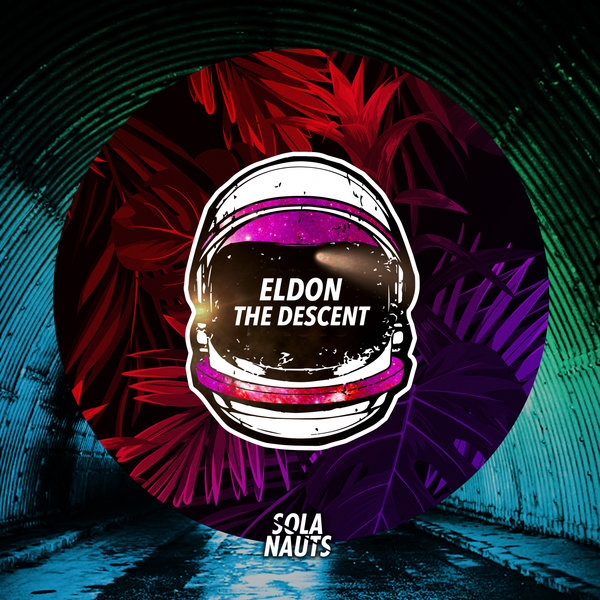 Quickly becoming a favourite across the Sola stable, Liverpudlian DJ and producer ELDON
unleashes another undeniably engrossing three-track EP - The Descent.
"Good things come to those who wait!" - ELDON
Opening the EP, 'The Clap' gets things moving with ELDON's uniquely quirky style. Full-bodied Tech House
grooves and weighty sub-bass meet a catchy vocal hook, whilst an array of gamey synths ripple off the
track's firm pulse. 'The Descent' follows with pacy club-ready energy. Building around a plethora of melodic
elements, its crisp percussion and punchy drum work add weight to its gripping bassline and hooky vocal
chops, carving out a high-energy dancefloor heater for the masses! The release closes on 'Bernie's Back', a
tribal-tinged cut with more captivating charisma. Breakneck rolling rhythms and rising tones build
progressively as the track reaches a climax, with weighty and darkened drops bringing a sinister and
underground feel.
Liverpudlian DJ and producer ELDON may be the new kid on the block, but he possesses all the hallmarks of
a seasoned pro. Spending years perfecting his craft, 2021 promises to be the year where ELDON steps up
and proves himself as one of the most exciting new talents on the circuit. Without releasing a single record,
ELDON had already played alongside some of the world's biggest house acts, including Solardo, Camelphat,
and Richy Ahmed.
Heavily influenced by the early 90's Chicago Ghetto House, Miami Bass, and Detroit's Ghettotech scenes,
ELDON is putting his Scouse spin on the genre. He has a slew of bass-driven tracks fused with UK house
and techno with a Chicago spin, which delivers infectious club energy set for release this year on labels such
as Sola, Viva, Trick, 432, and Sola Nauts.