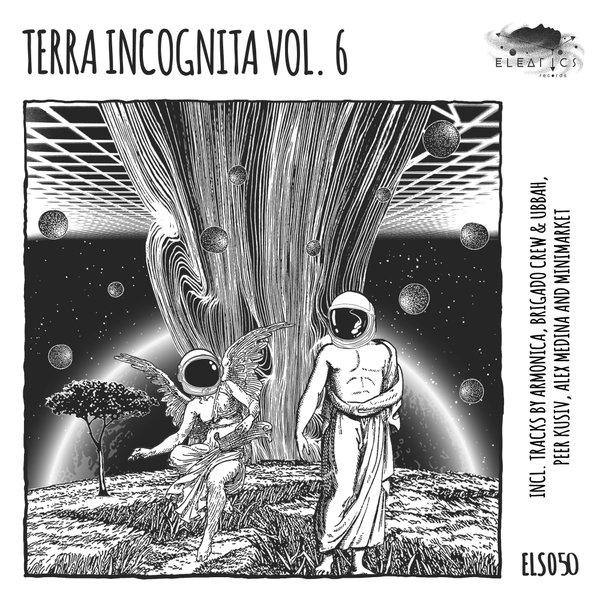 The sixth edition of 'Terra Incognita' release features the bright palette of sounds we are happy to put on the table.
We got four distinctive tracks which are missioning to evoke emotions while playing.
Italian duo Armonica already started 2021 with an excellent 'Slave' EP alongside Patrice Baumel remix with us, so now they are providing their starting point of the release. Energy-driven 'Passion Of Life' serves uncontrolled neat feeling of the peak-time moment with its emerging breakdown and vocalized elements.
Argentinian Brigado Crew and Ubbah have also been marked with 'Too Late' EP at the beginning of this year with us, thus their 'Stop' takes what guys are loved for: effective rolling base next to 80's guitar vibes. This is the right fit for our sound.
Happy to have Germany located Peer Kusiv to revisit Eleatics after 'Triton' EP we've put out in 2017. His 'Signal' brings impressive landscapes to go through.
Spanish producer Alex Medina and Italian duo Minimarket come up together to convey 'Deep Waters'. This tune brings mysterious blend of electronic and new-wave sounds into one world.
Summing up the release we've got here, we do hope you enjoy new sounds as much as we do.
With no boundaries at all layers.