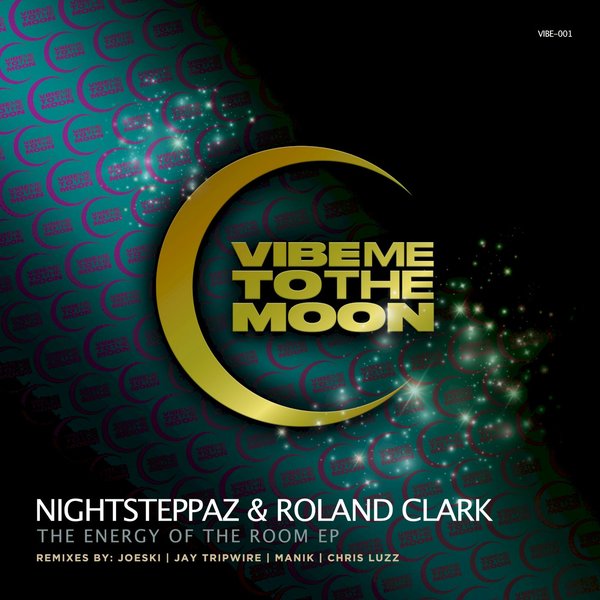 Vibe Me To The Moon is the fresh new label from New York City-based producer, Nightsteppaz, in collaboration with house music legend, Roland Clark.

The original mix sets it's roots in a classic house sound, while Roland Clark delivers one of his most spot-on and unfiltered spoken word sermons yet.

To give the release a well-rounded finish, a quartet of remixes spanning the entire realm of styles within the house genre were commissioned, and they all delivered amazing works, as expected.

The red-hot Joeski leads the way with his remix, slamming it home with a driving groove, flurried with the signature drum fills and big-room drops and builds that have led him up the charts and around the globe during his long and storied career.

MANIK offers up another slam dunk from across the court with his 303-drenched 'You Need Some Acid' remix, which offers up exactly what the Doctor prescribes, via it's bending and winding acid bass line, which is filtered flawlessly, in and out of the mix in a way that only the New York to California transplant can deliver.

Next up is yet another veteran known for his prolific output, Jay Tripwire. Jay's remix takes a deep dive into more minimal territory, keeping the focus on the low-end with a pulsating sub-bass that keeps the groove locked in, without taking things too far over the top, this is definitely one for the late-night crowd.

To polish things off, the well-respected Brooklyn producer, Chris Luzz provides one of his best remixes to date. With a ten-plus minute rendition that is nothing short of a journey in and of itself, his '6AM Sunrise Remix' shows exactly why he is one of the most capable producers in the game.