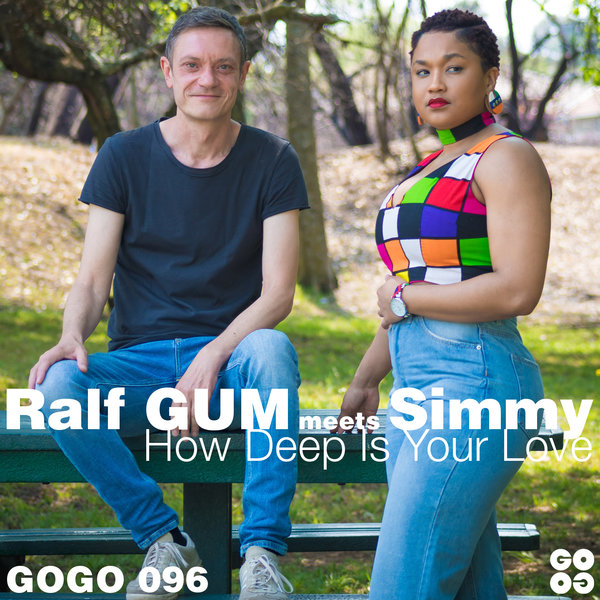 GOGO Music is excited to present more by Ralf GUM as he teams up with South African songstress Simmy to deliver the slick "How Deep Is Your Love". Ralf's detailed groove and soulful yet deep instrumentation are the perfect backdrop for Simmy's capturing writing and vocal performance. The outcome is a truly beautiful song.

Like fine wine refining over time, Ralf GUM continues to deliver magnificent productions more than 30 years into his career. In 2021 Ralf already released 4 highly acclaimed singles with different artists on GOGO Music, remixed Kim English for the Nervous Records 30 years album and gave his unique touch to "Perfect Timing" forthcoming on DJ Spen's 2021 number 1 "Soulful Storm" album remixed. His productions keep on being labelled "influential", "inspiring" and "game-changer" by his pears and made Ralf GUM a pioneer in the House Music scene since long time.

Simmy is a South African musician and songwriter who came into the limelight after she was featured on Sun-EL Musician's hit single, Ntaba Ezikude. Since then she dropped several successful songs of her own. After releasing her debut album, Tugela Fairy, she earned the title of one of Apple Music's most boundary-breaking local stars in 2019 and as well as SAMA nominations. Simmy's music inspiration came from the fusion of R&B, Maskandi, Neo-Soul and Electronic Music styles. And she now convinces effortlessly on her first ever soulful House Music song masterly produced by Ralf GUM.

At GOGO Music we're delighted to release this meeting of two outstanding talents resulting in an equally outstanding song. We believe Ralf GUM meets Simmy "How Deep Is Your Love" is 2021 soulful house at its very best.

Tracklist:

1 - Ralf GUM Radio Edit - ISRC: DEY162009603
2 - Ralf GUM Main Mix - ISRC: DEY162009601
3 - Ralf GUM Instrumental - ISRC: DEY162009602
4 - Ralf GUM Reprise - ISRC: DEY162009604

Written by Simphiwe Majobe Nhlangulela, Michael Ehnes, Ralf Benkert.

Produced by Ralf GUM and Michael "Nivalito" Ehnes.

Lead and background vocals by Simmy.

Drum programming, Congas, Shaker, Castanets, Woodblocks, Bells, FX Percussion, Synthesizer: Ralf GUM.
Moog Bass, Fender Rhodes, Piano, Lead, Organ, Synthesizer. String and Guitar arrangement: Michael "Nivalito" Ehnes.

Mixed by Ralf GUM.

Mastered by Masterlab.de.
Published by EL World Music, GU Music Publishing, Copyright Control.

P&C GOGO Music 2021.