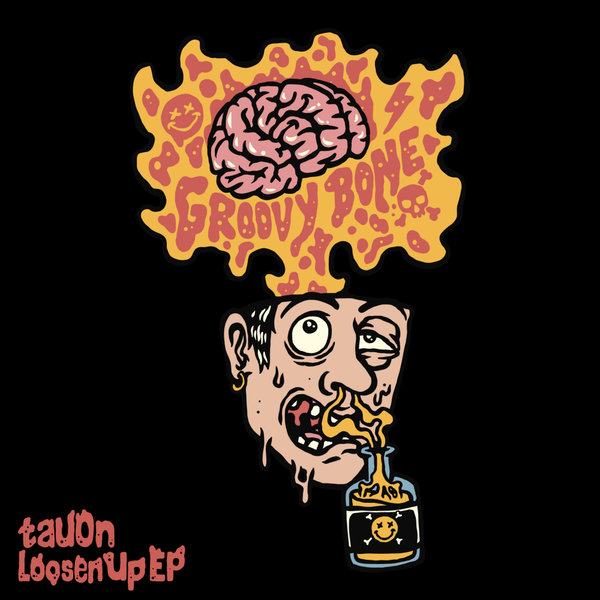 Los Angeles-based duo tau0n make their mind-melding Groovy Bone debut with the Loosen Up EP, a psychedelic trip into a world of mesmerizing bass, slinky vocals, and delicious synths. Anais and Scott are relative newcomers but bring with them an already impressive CV including multiple releases on Slothacid, collab work with label head honcho Sacha Robotti, and coveted festival bookings at Lightning In a Bottle, Day Trip LA, Dirtybird TV, and Desert Hearts TV.

'Loosen Up' is a taste of the kaleidoscopic soundscapes the duo builds with their jilted take on house. The title track opens with a dark electro aesthetic and a gripping arp line. Anais' silky smooth vocals add depth and emotional weight before the song breaks into thumping acid funk. It's late-night music made to rattle the windows of a dark warehouse.

'Take It Back' chugs with a rhythmic cadence and hefty low end of techno, but the crispy clean funk of a house record. The creeping acid synth line adds smoky darkness as it weaves through eerie fx snaps and a slightly sinister vocal hook.