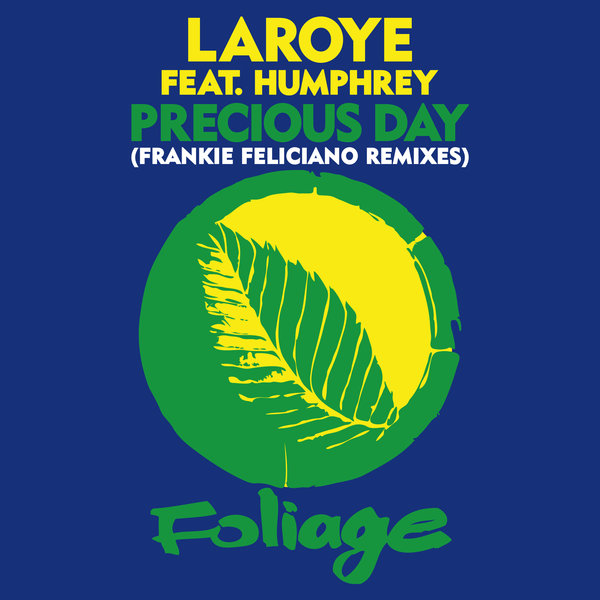 Next up on FOLIAGE RECORDS something very special with the FRANKIE FELICIANO remixes of LAROYE feat. HUMPHREY - PRECIOUS DAY.



Respected French DJ and producer, THOMAS ARROYO aka LAROYE moved to the UK in 2015 and has released music exploring a variety of different genres from broken beat on the early days of FACES RECORDS and MCDE, through funk and boogie with QWESTLIFE on MIDNIGHT RIOT, GLITTERBOX and beyond. LAROYE now has a plethora of wonderful tracks under his belt including releases on labels such as LOCAL TALK, REAL TONE RECORDS, ATJAZZ RECORD COMPANY, HEIST RECORDINGS and FREERANGE.



HUMPHREY is a singer/songwriter & producer born in France to a Congolese father and a French mother. At an early age he started to write and record his songs mixing R&B, Soul, Urban & Pop music. HUMPHREY has now gone on to record 2 long player albums with COLUMBIA.



There was only ever one man we could turn to for remix duties on this one and boy did he deliver. Step forward the Nuyourican master, FRANKIE FELICIANO.