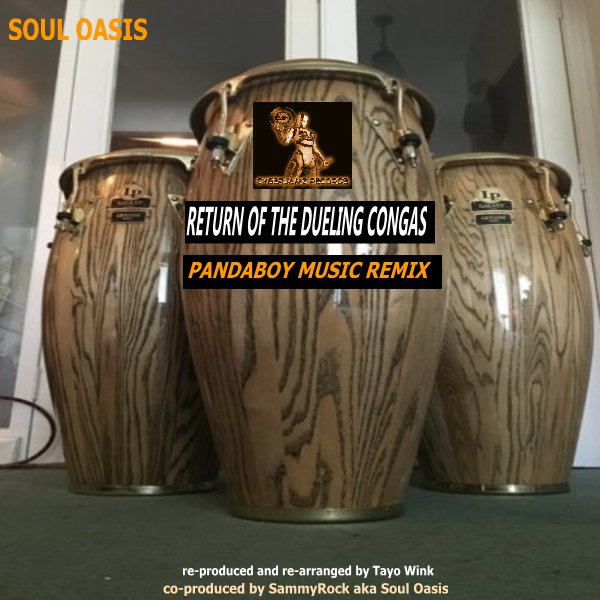 The Return Of Dueling Congas (Tayo Wink Pandaboy Music Remix)
Cyberjamz
CJ273 | 2021-09-10
Soul Oasis - The Return of Dueling Congas Parts 1 & 2 - Cyberjamz Recs Sept 2021.

This dj tool gets a massive set of remixes with added keys and drums that will perk up any set! Part one is by Pandaboy Wink own Tayo Wink who takes us on a musical ride into oblivion while The Houseologist@Wurk Remixes by the hot Eddie Ramos gets the Latin treatment on all three mixes offered in his package. So break the drums out and let them speak t your spirit.
produced by SammyRock aka Soul Oasis
co-produced by Pandaboy Music & Tayo Wink.
and Eddie Ramos for Houseologist@Wurk productions 2021.