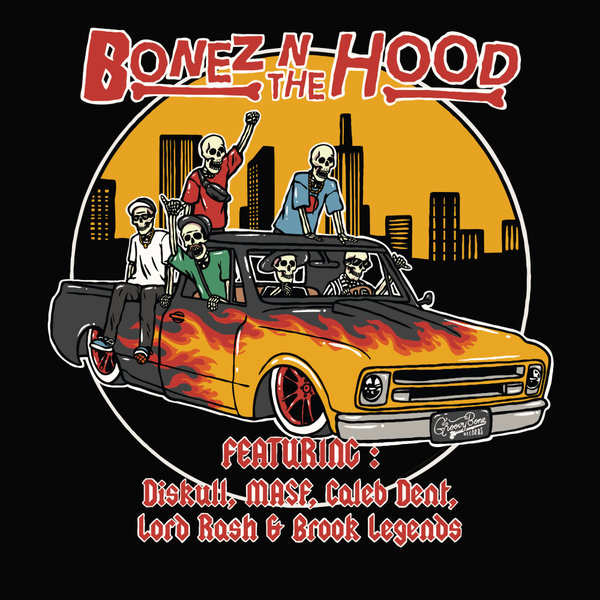 Groovy Bone hops in the hip-hop time machine for a trip back to a storied era of club music. The Bonez N the Hood EP is a love letter to a storied era when hip-hop and R&B truly dominated the mainstream. When MTV Cribs took us inside the excess and bling of rap's heroes, and the only thing that mattered was money, bars, and beats.

Label boss Diskull kicks things off with 'Sticky Icky,' an anthemic ode to nature's miracle. A ludicrous kick and dirty bass line are sure to bring the stank face and an expertly chopped sample perfectly kicks our journey off in classic club class.

The Florida trio of MASF, Lord Rash, and Caleb Dent take us to the afterparty for some sultry shenanigans. The lads team up for a monster collab on 'Anywhere' as its earworm chorus floats like a dream over the top of a slapping chunky bassline and so fresh so clean drums.

Brook Legends take us on our last stop with some classic East Coast flava. Don't let the name 'SlutHoFreak' fool you, this is a massive takedown on fuckboys everywhere. The only thing tighter than the sample choice is the way the intricate percussion plays with the rolling bassline. The rhythmic play that Brook Legends has achieved proves that he has funk flowing through his veins.