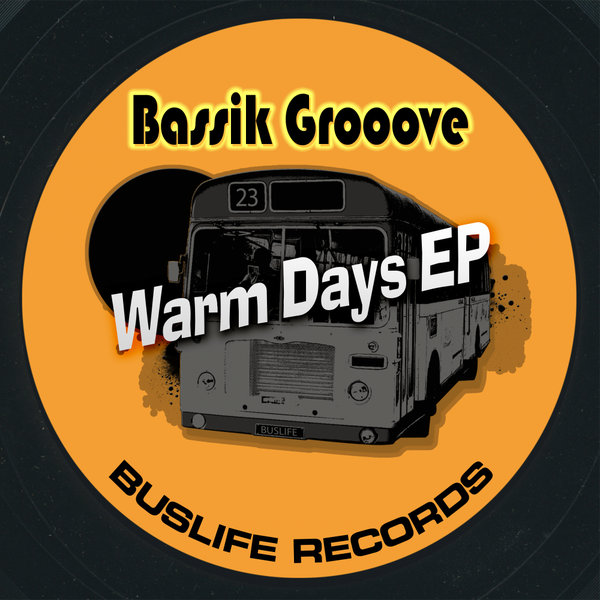 Buslife Records welcomes Bassik Grooove back for his second release.

Bassik Grooove (Jerry Seaman) has been into electronic music since becoming the DJ at his local youth club in the late 70's. Afters many years as a mobile DJ in the Suffolk area of the UK throughout the 80's to the mid 90's he now produces tracks of his own. He has been influenced by Disco, Jazzfunk, Dub Reggae, House music and anything in between. He has had several digital releases on labels such as, Peoplesound (under his Jerry *S* Grooove Productions name ) Vibe Boutique, Soul People Music, Roots Underground, Next Dimension, Rare Beats, Wetsuit and Belmar Sol. His first Vinyl release was on Fred P's 'Selected' compilation album with a track called 'Synthetic Ocean'. Then a track on the relaunched Red Ember label from Australia on the Deepsounds 2 EP under his real name Jerry Seaman with the track 'In My Dreams'. His third Vinyl release was an Electro styled track on Svemir's 003 EP with a track called 'Motion Sensor'.
He says he makes music for himself as a hobby and is a musical recluse. Never really promoting his music. He is always happy when someone stumbles across his music and enjoys it and is especially happy when a label wants to release it. Jerry starts by finding a sound that he likes and then tries to build around it. Never a set formula and as his artist name suggests relying on basic grooves.
A love of music and hifi keep him in the groove and he also dabbles in Photography and Cycling to help keep him sane.