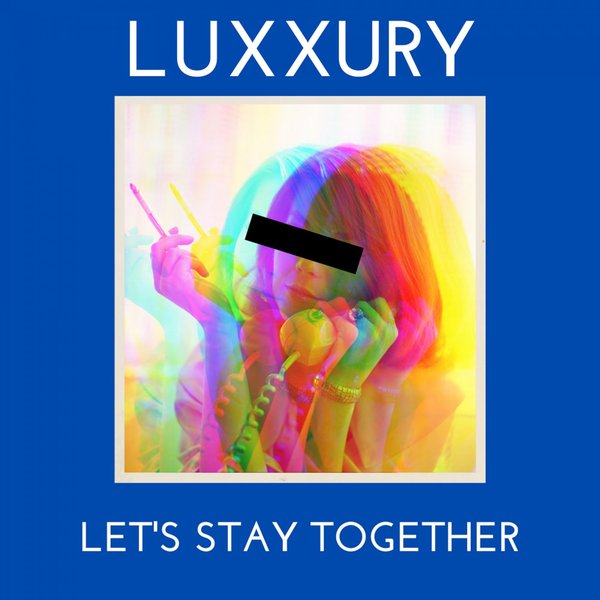 LA disco edit kingpin & rising TikTok star (200k followers for his 'Inside The Song' videos) LUXXURY aka Blake Robin's latest single 'Let's Stay Together' takes a more experimental route. Blending disco, house and funk rhythms with his trademark dusty basslines, dreamy 70s keys, the track bridges the gap between his popular LUXXURY edit series and his original songs.

After completing the music track, Robin got stuck coming up with a vocal topline, until began experimenting with adding acapella samples from his collection of multitrack stems, over the instrumental. 'I had terrible writers block for most of 2020, until I tried adding sampled vocals almost at random, chopping and modifying them.' Inspired, Robin reworked and re-recorded the vocal sample snippets to create an all original song, all the while retaining the vintage vibes. 'It changed the game for me, I've been enjoying shaking up my writing process this way.'

When lockdown required LA-based disco king LUXXURY to put his legendary all-stems live remix DJ set on hold, he doubled down on production, with nearly a dozen remixes and collabs and five original singles hitting official Spotify playlists like Crate Diggers, Serotonin and Now Loading; features on KCRW and even a spot on Magnetic Magazine's top 25 disco songs of 2020. In addition he put out an official Splice pack, a Toolroom Academy Masterclass and 4 sold out 12' vinyl releases AND found the time to go viral on TikTok, garnering nearly 200k followers in just a few months on the platform. With another XBOX placement in the works 2021 is shaping up to be even better with more dusty disco releases on the way, a Patreon launch in the works, and plans to return to DJing from Tulum to Delhi.