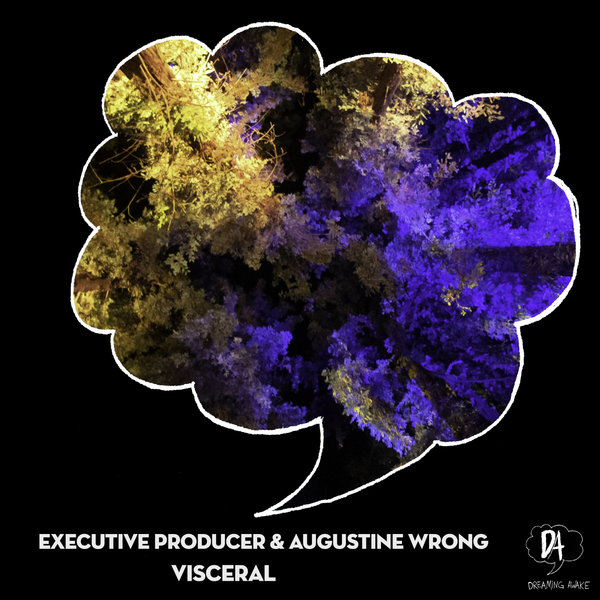 Dreaming Awake welcomes back Executive Producer and Augustine Wrong with an incredibly gorgeous Melodic Techno track "Visceral"! This track is filled with analogue synth bliss from its moving hypnotic bass line to the various leads and pads. With the ethereal vocals of Florence Masson drifting throughout creating the perfect soundtrack for every dance floor explorer!

Up first on the remix duties is none other than Kassey Voorn returning to Dreaming Awake with another Progressive House masterpiece! His signature note changing bass line fused with his own take on the tracks main melody line. Kassey really is back and with support on his last remix by some fo the worlds top DJs, he is set to rise to the top of the Progressive House world once again!

Next up we have a collaboration remix between Yuli Fershtat (Digital Structures label boss, aka Perfect Stranger) and Dreaming Awake label boss Treavor Moontribe. Bringing a more uptempo and energetic vibe to the release, these two long time producers hint at the classic track "Age Of Love" by gating the vocals from the original and a strong lead synth melody line!

And finally we are incredibly honored to welcome the amazing producer Vøsne to Dreaming Awake! With past work on labels like Sprout, Beat and Path, Open Records and Stripped Recordings, we couldn't be more pleased with the two incredible remixes he delivered of Visceral! First his Repatch mix is a massive Progressive House club beast, with a driving groove and perfect use of the original mixes melodic elements! Then he delivers his Burial Dub Mix which is so incredibly well crafted, analogue bliss that all lovers of that deep dub techno sound are going to rejoice in!