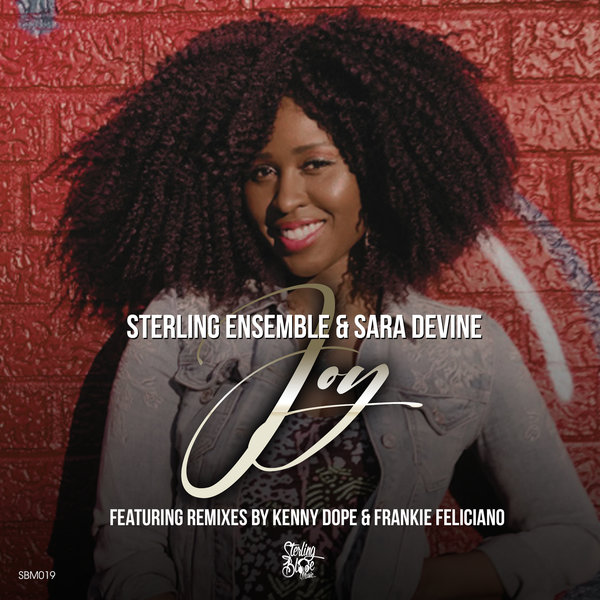 Sterling Ensemble feat. Sara Devine Joy SBM019
Remixes by Kenny Dope & Frankie Feliciano


Written by Sara Devine & Albert Sterling Menendez
Produced by Albert Sterling Menendez
Keys and Programming by Albert Sterling Menendez
Guitars by Christian Mendoza
Mixed by Steven Barkan
Mastered by DJ MrV

Kenny Dope Mixes produced by Kenny Dope

Frankie Feliciano Mixes produced by Frankie Feliciano

Sara Devine is a true songstress!
Her god gifted ability to write and perform beautiful music has been a true inspiration to all of us.
The Ensemble is truly blessed to once again bring you an amazing song along with her.
Joy has a special message, It relates to everyone and everything that brings love and happiness to us all.
God, Family, Friendship, Nature, if it brings Joy to your life, this song is meant for you.