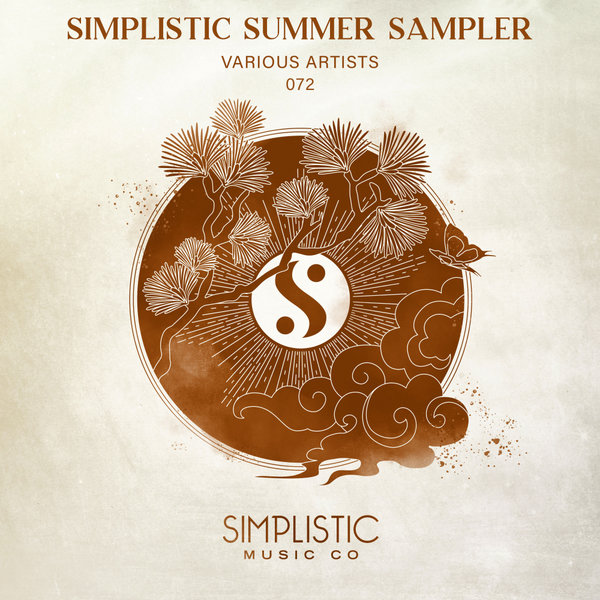 Simplistic Music Company is pleased to present their midyear release for 2021, a Summer sampler featuring a collection of artists for your listening pleasure. This release packs a solid punch with six quality tracks from both emerging and flagship artists.

First up is a track from Italy's Funk Mediterraneo. Once again, he knocks it out the park with an absolute banger. Cheeky samples add to the fun on this primetime track.

The next track comes from Bing Ang, a newcomer to Simplistic that hails from China. Infectious keys and a bouncy snare are what you'll find with this shimmying little number.

Next up is a track from the man at the Simplistic helm himself, label founder J. Caprice. A bouncy, feel-good track with a fun, summer park party rhythm; it'll make you want to kick off your flips and get down to this.

Next up is a track from Simplistic resident artist Thano Vessi out of Athens, Greece. This track has us up out of our seats in the HQ, bouncing and shimmying through the day. Thano's signature high-powered rhythms, paired with steel drums and energetic samples will knock the kicks right off ya feet.

Next up is a track from no stranger to the Simplistic family... Oakland, California artist Stranger Danger. Mesmerizing keys, a shuffling shimmy, and soothing samples are featured here; perfect for summer nights that extend into sunrise.

The final track in this sampler is from London UK artist Wayne Brett. We love Wayne's signature rhythms that pair so nicely with uplifting, bouncy keys - he makes you want to dance to his tracks with a big fat grin on your face.

We hope you enjoy this sampler, and kindly ask if you would please show us some chart love if you like what you're hearing. We want to extend a HUGE thanks from Team Simplistic for your support in 2021. We can't wait for you to hear what we have in store for you for the second half!