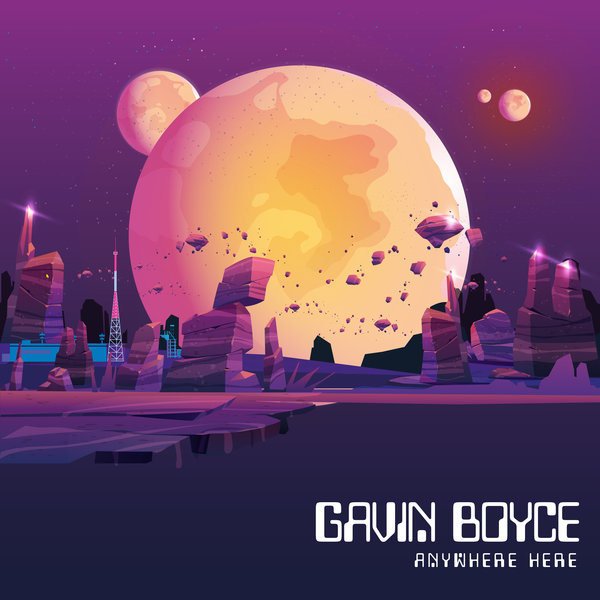 Gavin Boyce is here. After nearly two decades on the scene, the Irish producer delivers his debut full-length album Anywhere Here - a melodic house journey that bounces from deep house to minimal tech, with disco dust sprinkled liberally throughout. This is a modern house classic from a rising producer on top of his game.

Anywhere Here is the culmination of 20 years in the studio, inspired by endless nights out in search of the perfect session. A diverse album, the 12-track affair floats between tempos & moods. Highlights include: Kitui, a peak-time melodic track with a hypnotising piano hook; the slow-burning groove of Be Grand; and the summertime disco vibes of Olive Groves.

Gavin's early work was encouraged and supported by Irish house music legends Fish Go Deep -- who eventually remixed his break-out track for NT: Divine In You (2012). His follow-up release Haboo (2015) found its way into Dixon's arsenal. The Innervisions main-man played it during a memorable all-night set at London's Ministry of Sound, leading to a legion of new followers for the song, and for Gavin. A new mix of Haboo appears on the album alongside Guidance Internal and Face Down, but these are the only previous works to be included on the album of originals.

Gavin Boyce is based in Waterford, a small city in southeastern Ireland with an eclectic scene and out-sized impact on touring house deejays. A music junkie & dj on the scene since the early 2000's, Gavin's very first release in 2005 made its way into the hands of dj Mark Farina, who debuted it at Winter Music Conference live on BBC Essential Mix. Building on his early success, Gavin released music on a number of quality labels and eventually found his way to Nordic Trax - home to five of his finest releases.