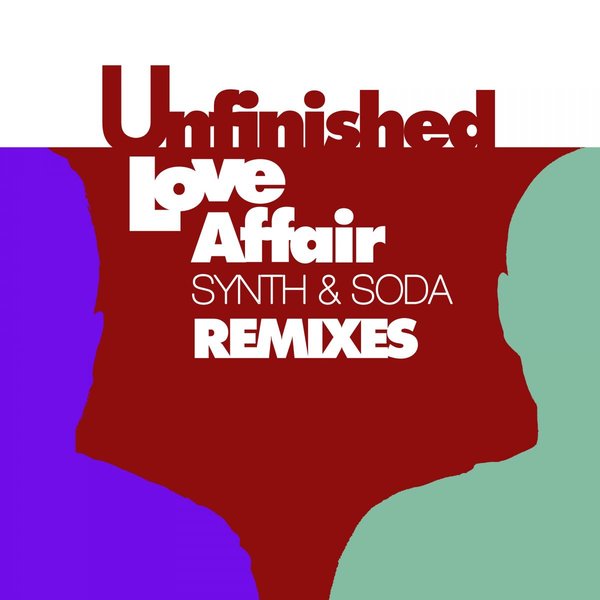 TSONYCEP001R | 2021-07-09
Synth & Soda Remixes

Two Days In A Decade (Danilo Braca's Third Day Remix): Danilo Braca's remix of the opening track from the eponymous Synth & Soda debut EP strips down the original's multiple layers of strings and shines the spotlight instead on rolling percussion breaks and an ostinato SH101 bass in a manic all-out dancefloor frontal assault. Halfway through the song's winding 10 plus minutes, a piano turns up and pulls out all stops, soloing and stabbing its way to oblivion, taking no shortcuts and no prisoners.

Unfinished Love Affairs SIRS REMIX: A mid-tempo space funk jam that would not be out of place in a Scandinavian disco set, the Unfinished Love Affairs remix by Berlin-based SIRS is all spacious lead lines and warbly synth sequences, underpinned by a big silly bassline and SuperJaimie's mantra-like vocals chanting deep into the night.

Back To Me -The Odd Monks remix: Mysterious duo The Odd Monks return with another big classic 90s techno tinged remix, all zappy strings and brash synths trading barbs over a pounding 909 beat, with enough raw energy to make any room on fire.

Foot Massage (Residentes Balearicos's Pulp Remix): Slip into your most comfortable silk kimono and slippers combo, pour yourself a fancy one, recline and let the sleaze take over as Residentes Balearicos works their ways into your ears.

About Me (Danilo Braca's Pina Colada Remix / Feat. SuperJaimie)

A one-way ticket to the Mediterranean via downtown NYC 80s energy, with a little earthworm melody and ethereal vocals over a druggy beat that could have been an outtake of a Taana Gardner session for West End Records.