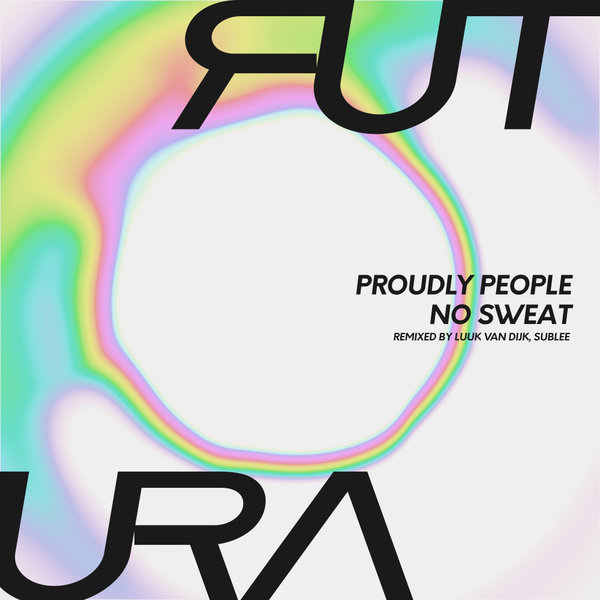 Italian House DJ and Producer, Leon, brings in fellow Italians, Proudly People for the second release on his new imprint, FUTURA, ad it comes with fire remixes from Luuk Van Dijk and Sublee

Italian duo, Proudly People, have had a string of highly rated releases on labels from different countries around the world like Moon Harbour, Desolat, Elrow, Inmotion Music, Rawthentic, Moan and many more which has created the duo international recognition and support. They've not only toured all around Italy however all around the globe taking in venues like Amnesia Ibiza, Space Ibiza, Studio 338 London, Supermarket Zurich, Club102 Neuss, La Feria Santiago del Chile, Output New York, Treehouse Miami and many more.

The first track on their release on Futura is No Sweat. A deep minimal groover, with plenty of swing in the beats which gives it an effortless hypnotic bouncing groove guaranteed to get you hooked. Track two is Latitude Zero, an edgy and melodic deep tech house track. Punchy beats, trippy minimal percussion, evolving bassline and an infectious lead line that will have you whistling it long after listening.

The release comes with two remixes, the first of which is from the ever impressive Luuk Van Dijk. The Dark Side Of The Sun label owner has been rising consistently for the last few years with a string of heavyweight releases on labels like No Art, Heavy House Society, Solid Grooves, Do Not Sleep, Tamango and his own DSOTS imprint. On his remix, he takes No Sweat, strips it down to his trademark style beats, adding an old school flavoured organ bassline, and adding a touch of mystery with some eerie background sounds which combine perfectly with the other elements of the original.

The second remix on the package is of Latitude Zero and comes from Romanian artist, Sublee, who releases on Winder, Rawax, Muted Noise and has collaborated with and remixed the likes of Cristi Cons and Halo Varga. His remix is an epic 11 mins long and is pure late night hypnotic deep tech. and when the smooth electro bassline hits in your know that something special has just come on.