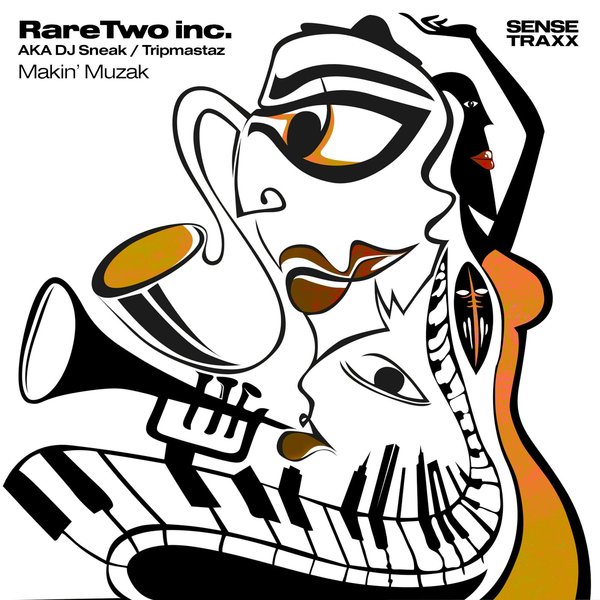 Simon Shaw's Sense Traxx marks a milestone fifty releases this June with an EP from RareTwo aka DJ Sneak and Tripmastaz, entitled 'Makin' Muzak'.

Over the past five years UK imprint Sense Traxx has unveiled an array of material leaning towards raw, underground house from the likes of Todd Terry, Nachtbraker, Kevin Over and of course label boss Simon Shaw. Here the label celebrates its fiftieth release, welcoming two heavyweights onto the roster, RareTwo aka DJ Sneak and Tripmastaz with their new two-tracker.

Title-cut 'Makin' Muzak' leads with bumpy drums, twisted synth melodies, snaking subs and spoken word vocals. 'Song For Derrick' follows, embracing a more classic House sound courtesy of a bouncy bass groove, intricately intertwined organic percussion, crunchy claps and synth bubbles, before the focal stages ease in a hypnotic organ line to further the fuel the rolling groove.