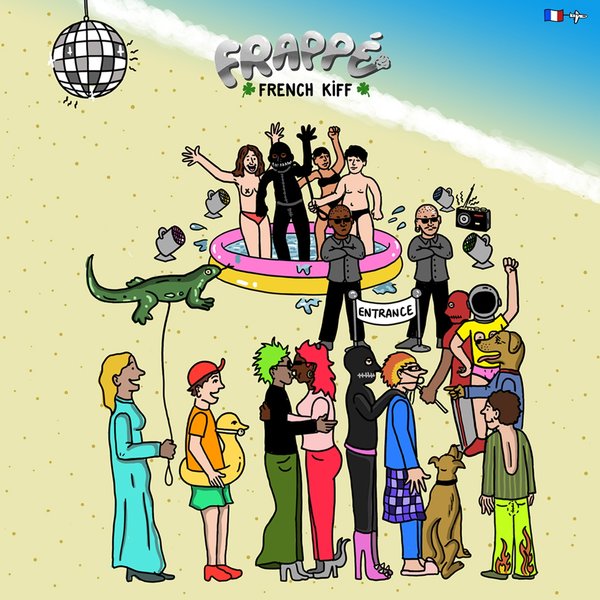 FRPP004BTI03 | 2021-04-14
Frappé, the label to follow in 2021, supported by Laurent GARNIER who has recently said about them: "This label is on fire …. Looove the hard party vibe from the whole thing, and also love the cheekiness of some tracks. With tracks with huge samples from CHANGE, to tracks with obvious influence from "St Germain" …These guys know the score…"

The French label is already making a strong comeback with a fourth release: a pure House Music-infused Various Artists EP. Each of the 5 tracks explores a different aspect of what makes the House music sound of today, and yesterday, keeping intact the very Frenchy and dancefloor DNA of the label. Once more, Frappé is bringing together artists coming from different backgrounds, putting on a same record Lo-fi, Jazzy, Garage and French Touch influences.

The label is very pleased to welcome the Parisian duo Groove Boys Project, the very unique sound specialists, whose Studio "937" is a place many musicians are dreaming of (find out more about it in the Studio Porn documentary by Trax Mag). Their track on the EP "Groove Box", is a pure product of the jazzy house sound "à la française" and also a nod to the Garage productions they master so well. A very sexy, groovy and classy act.