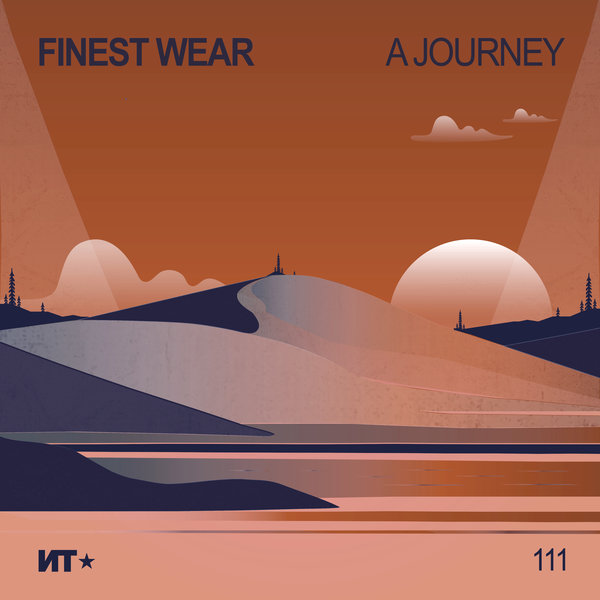 The London legend Finest Wear returns to NT with a heavy hitting six-track EP. His latest sonic adventure takes the listener on A Journey through his love for all things deep -- sit back and enjoy.

On his first release of 2021, Finest Wear goes back to his roots. The ep opens with Forgiveness, a deep & moody vocal cut-up with a soulful groove. Let It Out takes you on a trip to those peak-time dancefloor moments lost in the music. One highlight of the ep is A Journey: a lush, chilled-out soundscape built in waves -- evolving, peaking and eventually fading like a fine sunset. Beautiful stuff. How We Roll kicks up the tempo with a driving groove and deadly hook, setting things up for the familiar garage vibes of The Love You Keep. Finally closing things out with New Dawn, an old-school track with a tip of the hat to '90s Chicago house.

Blurring the lines between deep house, techno and garage in his productions, Finest Wear is the production moniker of London producer & deejay Cenzo Scoglio. Under his various aliases (Finest Wear, MrCenzo, MididropMusic) Cenzo has releases on BBE, Colour & Pitch, Kolour Recordings, Plastic City, Loudeast, UM Records, and Black Soul to name a few. Among others, he released two projects on Chicago's legendary Large Music in 2017, which filled the deep house charts and found support from Sebb Junior, Demarkus Lewis, Saison, Nacho Marco and Souldynamic among others.

Past Finest Wear productions for Nordic Trax have been supported by the likes of Crackazat, Joris Voorn, Groove Armada, Danny Tenaglia, Jamie Jones, DJ T, Radio Slave, Franck Roger, John Digweed, Danny Howells, Claptone and many more.