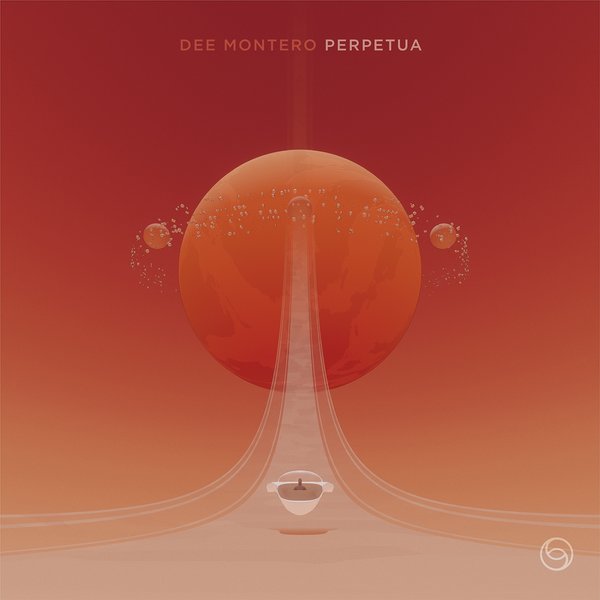 In times of uncertainty, it's good to know that some things remain as constant and reassuringly excellent as ever. That's certainly the case when it comes to Dee Montero's music and his new label Futurescope. Supported by the top tier on radio (Pete Tong) and at club (DJs from Patrice Baumel to Newman and Man Power have remixed his work of late), Dee is now back with the 4th release on his own quality-controlled imprint.

You may remember the sparkling debut single 'Sapphire' on the label which 
featured the super distinctive voice of Shahin Bader, the former vocalist with The Prodigy. With 'Perpetua', Dee is in a similar sonic space, exploring a dream-like musical world where his trademark deep house meets mysterious synths and percussion and production to die for. But as ever, what makes this track fly is a melodic hook that's guaranteed to get locked into your memory for plenty more seasons to come. It's a timeless instrumental that echoes around the electronic globe, brimming with positivity. The track has been remixed to great effect by rising Russian duo Blaktone, who turns in a tech-infused melodic monster for when those clubs open up again.

"Perpetua has been a staple in my sets since the summer of 2019 when I first played it at the Anjunadeep Explorations festival in Albania. It found itself onto my live Anjunadeep Edition 273 set and the response online has been amazing ever since with private messages and comments from fans asking for release date, so I'm stoked it's finally getting to see the light of day"

The EP continues with another seven minute track called 'Opia' which treads a slightly darker path to 'Perpetua' but keeps Dee's distinctive production sound to the fore. Custom-built for late nights and early mornings as the sun comes up, a record which recalls the grandeur of Orbital at their mystical best: but we could also see Black Coffee playing this one at the right moment. It certainly has its sights set on the Balearics.