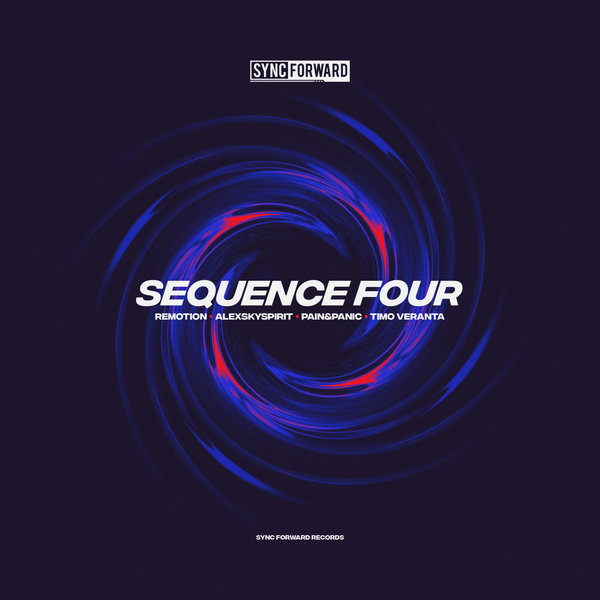 Sequence Four
Remotion,Timo Veranta,Alexskyspirit,Pain&Panic
Sync Forward
SF051 | 2021-04-23
The fourth installment of our signature VA - Sequence - is here. A dark and powerful ensemble including music by four different artists from the label.

The first track, "Multiverse", is presented to you by the label owners Remotion. This track demonstrates the darker side of their music, with acid synths, driving rhythms, and a strong bass line that will subdue anyone who hears it.

Next is "Orbital", which includes Alexskyspirit's trademark hypnotic synths and rolling percussion, with a minimalist atmosphere and a high degree of balance to the composition, making it a well-constructed cerebral piece.

Third in line is PainandPanic's "Mythomaniacs", an artfully crafted composition, with drone sounds and textures echoing alongside a groovy beat. Powerful and expansive, all the elements are right to build a massive techno banger.

Timo Veranta closes down the VA with "Dub Control", a heavy and energetic track showcasing a more sinister side of the artist, featuring a strong beat with complex percussion layers and a progressive bass that drives home this vibrant production.