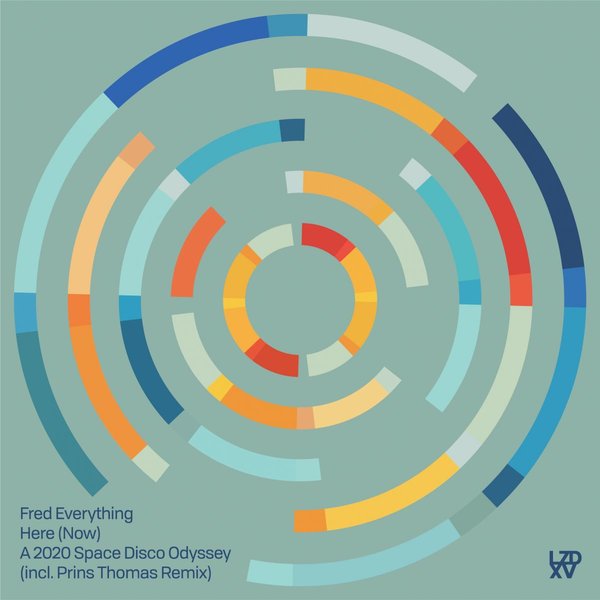 Back in 2003, Fred Everything was signed to Ralph Lawson's 20:20 Vision and released 2 albums as well as many singles and remixes on the label. In between those 2 albums, he released a single called Over You. But it was the B-Side Here (Now) that seemed to have captured people's imaginations. One of its biggest fan was Ian Pooley, who has always told Fred that this was the best track he ever made. Fast forward to the end of 2019, when Ian did a feature for Telekom Electronic Beats about his top 5 B-Side tracks. Here (Now) was indeed in there, making its Discogs price explode to up to 100 euros for the original EP!

After a quick search in his archive, Fred found the original Cubase file of the session and was able to open it exactly as it was in Logic. Magic happened when unused parts were discovered, like a cello session completely forgotten, which sparked the idea for a new version, extending the original with overdubs from his collection of synths : Prophet, Minimoog, Solina and analog effects -- Space Echo, Moogerfooger Delay and Small Stone Phaser as well as live percussion and claps.

Having recently signed an EP to Prins Thomas's Internatjonal label, under his All Is Well alias, Fred invited him to remix Here (Now). The result is a 10-minute space disco journey like only Prins Thomas can do, incorporating elements from both 2003 and 2020 versions.