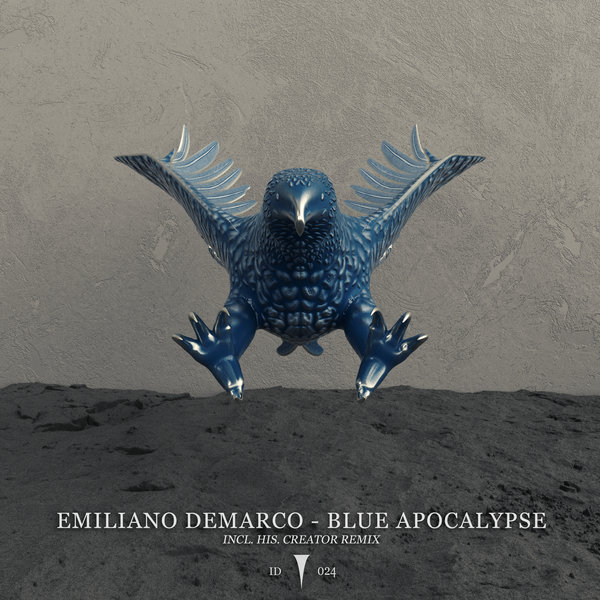 For the first release of 2021, Infinite Depth welcomes the Argentinian Emiliano Demarco to the label. Emiliano delivered three sophisticated originals with 'Blue Apocalypse' as the title track of the EP. As an addition the British His. Creator managed to create a great remix of the final track of the EP.

The first track is 'Blue Apocalypse'. This track already represents the heavy grooves which are present throughout the full EP. The synthwork smoothly matches the groove and together they are forming a perfect interplay. The minimalistic development of the track ensures that the break and its build-up are becoming pretty intense, after which the arrangement goes on in its trusted rhythm.

The next track is called 'Antimateria'. The first thing that strikes the ear are the sharp percussion and drums, followed by the acid flowing through the track. As soon as the first break hits, a captivating melody comes forward. This plucky synth represents an antimatter, which collides into its matter during the second break. When an antimatter and a matter collide, a lot of energy gets released. Exactly what is happening at the final and unexpected climax.

When such an energy is released an empty space remains. The third track 'Memoria' embodies this empty space. This track is atmospheric with a more pounding lower part. During the most calm moment all elements are blending together and are falling into another dimension. A dimension where the track becomes more vigorous.

His. Creator took the atmospheric and dreamy ambiance of the original and surrounded it with a second layer of warm elements. At one point these layers have to make place for the harsh and falling melody, but after a while this melody got wrapped again by the positive and pleasant ambiance. This minimalistic remix forms a perfect end to this sophisticated EP.