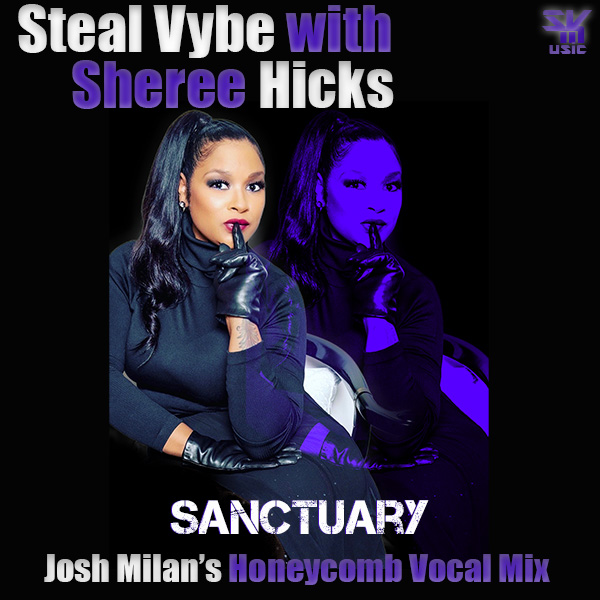 Sanctuary (Josh Milan's Honeycomb Vocal Mix)
Steal Vybe
SVM059 | 2021-01-22
Sanctuary
Josh Milan's Honeycomb Vocal Mix

(8:08)
Sanctuary
Josh Milan's Honeycomb TV Track

(8:08)
Steal Vybe revisits the phenomenal song Sanctuary, with the beautiful songstress Sheree Hicks, taken from the Generations LP, remixed by the talented musical mastermind Josh Milan, who has been in the game for decades. This remix has a solid rhythm & musical section that spawns from Josh Milans signature Honeycomb sound.
Written & Produced by Chris Forman & Damon Bennett, for Steal Vybe.
Lyrics written & performed by Sheree Hicks.
Remixed by Josh Milan.