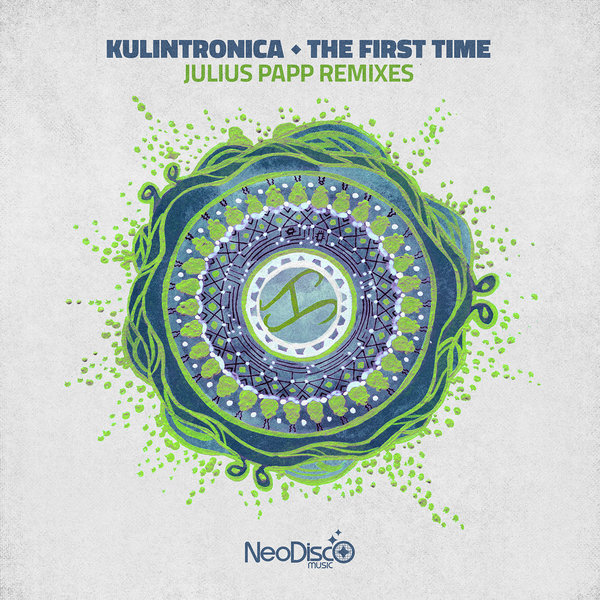 THE FIRST TIME.
Written by: Ron Quesada.
Produced by: Bill Williams.
Remix & Additional Production by: Julius Papp.
Vocal: Kristine Sinajon.
Trumpet & Trombone: Rich Armstrong.
Kulintang & Guitar: Ron Quesada.
Keyboards & Drum Programming by: Bill Williams.
Recorded & Mixed by: Bill Williams @ Bill Williams Media Productions, Hayward.
2 Track Mastering by: Jay-J @ Shifted Music.
Published by: Kulintronica Music (ASCAP).
(P)&(C) 2020 NeoDisco Music.

KULINTRONICA -
Kulintronica is on a mission to make a name for "kulintang" in house music. The ancient gong-row instrument from the Southern Philippines goes where no kulintang has gone before as the central part of the Kulintronica sound.
Before taking kulintang to global dance floors, Kulintronica studied traditional kulintang music under late master artist Danongan Kalanduyan, touring with his group Palabuniyan Kulintang Ensemble internationally.
The first Kulintronica single %u201CCalling My Name%u201D released in 2014 was recognized in the Philippines by Radio Republic as a new direction for the unknown instrument. The follow-up %u201CRelease Me%u201D in 2015 was picked up by King Street Sounds and played on radio shows from Argentina to Dubai.
The full length album %u201CTil The Break Of Gong%u201D released in 2015 has an eclectic collection of electronic music styles showcasing the versatility of kulintang music.
"The First Time%u201D remix project includes Julius Papp contributing alternate versions, that puts a Nu Disco spin on the mid-tempo track inspired by Reggae and Maranao music.
More info at: Kulintronica.com

Producer Bill Williams is a multi-instrumentalist, synthesizer guru, composer/producer, recording and mixing technician, who specializes in electronic music. He is a musician, composer and arranger with years of experience working with DJs, musicians and vocalists, including a long history of producing and recording both Ron Quesada (AKA Kulintronica) and Julius Papp on an extended list of projects.
Not limited to electronic music, Bill's body of work also includes an extensive library of quality output in multiple genres with many influential artists over many years.