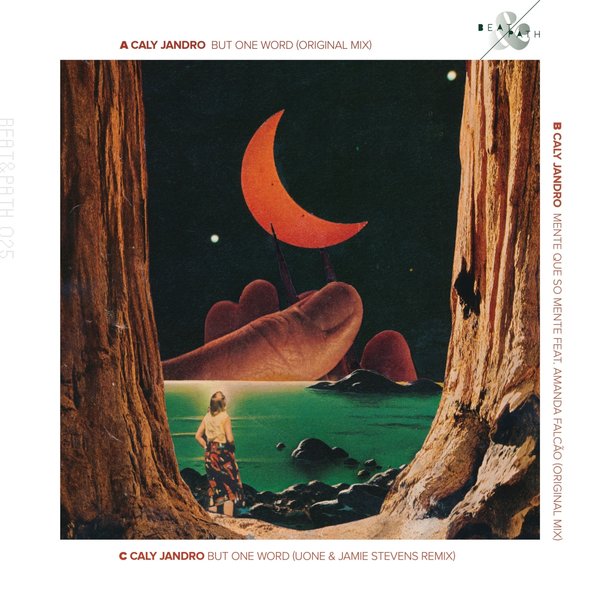 With his 3rd release on the label, Caly Jandro hits home with an EP that stylishly encapsulates the spectrum of the Beat and Path sound. With bends and twangs, dirty strings, and elegant eastern flutes and pads, his unique collection of instruments sets the tone for a rich and soulful dreamscape.

Taking us through a mystifying journey, Caly lays down a dynamic range of elements from Brazil to the far east, bringing together the EP with juicy basslines, organic tones, and a beautifully woven portuguese spoken word from his dear friend and Brazlian sister Amanda Falcao.

Then, with a mix adapted for the dance floor, Uone and Jamie Stevens finish off the EP with a drum driven interpretation of 'But One Word', polishing off the labels 26th release and starting 2020 off with a bang.