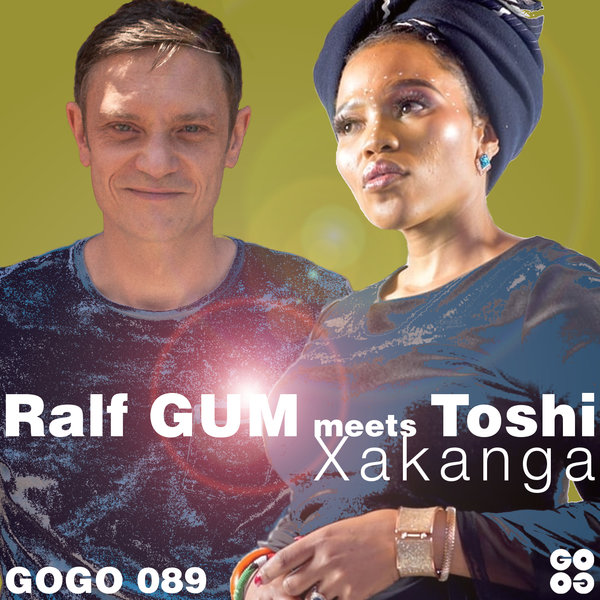 GOGO Music is delighted to present the single release "Xakanga" by the two artist heavyweights Ralf GUM and Toshi. Their first time collaboration resulted right away into an outstanding piece of art which is destined to become the sound of the summer season closings in the Northern Hemispheres while being the soundtrack for the summer in the South.

Ralf GUM is not slowing down in his 30th year within the music industry. With 4 highly acclaimed albums and countless single releases under his belt, this year seems to be one of his most creative and productive, as he already releases his 5th single, of which we proudly presented 4 on GOGO Music. All of them successfully showcased his ability to get the best out of his collaborators and to provide high quality songs packed in outstanding productions, which keep on setting standards and continue to redefine the genre, while being dubbed as instant classics.

Toshi Tikolo is a professional singer, presenter, actress, composer, poet, scriptwriter, guitarist and song writer born in Kwalanga Township, Cape Town. One cannot be surprised by the fact that Toshi chose a career in music seeing that she had her first experience with a guitar at the age of 6 and had always been passionate it through her journey in life. She became a leading voice within the Afro House scene, thanks to a fantastic decade in which she worked with the likes of Black Coffee, David Morales, Timmy Regisford and in which she constantly top the annually lists of vocalist with a #2 in 2017, #1 in 2018 and #3 in 2019 on Traxsource.

GOGO Music is happy to see Ralf GUM returning with some Afro flavours as he teams up with Toshi on "Xakang". The Xhosa lyrics are an ode to God and his higher powers, while Ralf's spiritual music will take you to heaven sonically.


Tracklist:

1 - Ralf GUM Main Mix - 7.54 min - ISRC: DEY162008901
2 - Ralf GUM Dub - 7.07 min - ISRC: DEY162008904
3 - Ralf GUM Main Instrumental - 7.54 min -3 ISRC: DEY162008902
4 - Ralf GUM Dubstrumental - 7.07 min - ISRC: DEY162008905
5 - Ralf GUM Radio Edit - 3.42 min- ISRC: DEY162008903

GOGO Music ... music it is and is it!

Written by Gloria Ntombekaya Tikolo, Michael Ehnes, Ralf Benkert.
Produced by Ralf GUM and Michael "Nivalito" Ehnes.
Lead vocals and background vocals by Toshi.

Drum programming, Congas, Frame-Drum, Shaker, Woodblocks, Moog Voyager, Synthesizer: Ralf GUM.
Fender Rhodes, Lead, Synthesizer. Horn arrangement: Michael "Nivalito" Ehnes.
Trumpet: Neil Engel.

Mixed by Ralf GUM.

Mastered by Masterlab.de.
Published by Defected, Copyright Control, GU Music Publishing.
P&C GOGO Music 2020.